Lions NZ tour insurance bill 'highest of all time' | Insurance Business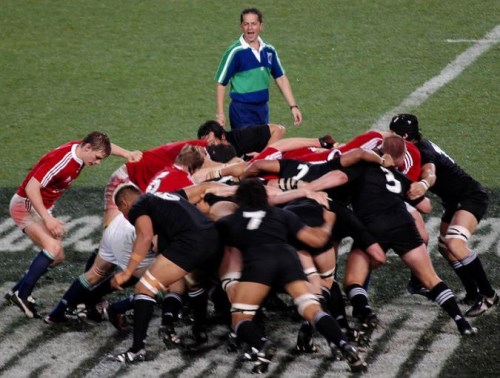 Lions players who secure a win over the All Blacks next year could see themselves rewarded with a NZ$180,000 personal pay out, according to UK newspaper reports.
The British and Irish Lions squad who get picked to take part in the six-week tour of New Zealand in 2017 will be the highest paid in rugby history, the
Mail on Sunday
has reported.
The tournament comprises a series of matches against New Zealand's finest teams, spanning the length of the country from Whangarei to Dunedin.
Players who complete the 10-game tour would receive close to NZ$125,000 per man, with bonuses on top of that potentially reaching more than NZ$35,000 each should they upset the All Blacks in the three-test series.
Former All Black hooker Warren Gatland, who is coaching the Lions next year, is expected to take 38 players on the trip, with a wage bill likely to exceed $NZ6.3 million.
It is not just the players' pay packets that have swelled either, with the team's insurance policy set to exceed $NZ1.8 million.
This figure was reported to be the highest figure of all time in an increasingly physical sport, and would provide for players' medical treatment and compensation for clubs who provide them, the
Mail on Sunday
reported.
Some premiership figures were criticising the 10-match schedule of the tour for being too demanding, with Saracens head coach Mark McCall calling it 'ludicrous'.
Premiership Rugby CEO Mark McCafferty called it 'unsustainable' and pointed to data showing a significant spike in injuries to players following a Lions tour.
Insurer
QBE announced in April it was the principal partner
in a global group of sponsors supporting the British & Irish Lions' NZ tour.
Related stories:
Insurer QBE secures major rugby sponsorship
Insurer credits NZ rugby for awards win