Litany of litigation prompts core wordings overhaul | Insurance Business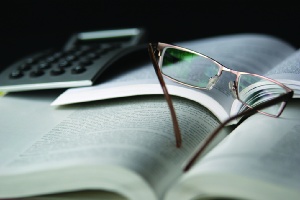 The Insurance Council of New Zealand has completed a two-year project to overhaul its commercial property advisory core wordings to provide clarity and guidance to its members.
The special project came about due to number of claim disputes out of the Canterbury earthquake series, some of which resulted in litigation.
The disputes often arose because of flaws in policy wordings that had never been tested before.
Coupled with pressure from reinsurers wanting more certainty, an overhaul became a necessity, says ICNZ insurance manager John Lucas, who facilitates the commercial standing committee which was tasked with the mission.
"Some insurers did struggle with their wordings and some used broker wordings, which weren't that clear either," he told
Insurance Business
. "Either way the customer was caught in the middle.
"The aim of the new advisory core wording development was to provide better clarity and that can only be good for our customers."
He went on: "We expect now that insurers would probably consult our advisory core wordings when developing their own wordings or when negotiating with their teams on wording changes going forward.
"If an insurer were to be presented with a new broker wording to consider, our advisory core wording could be quite useful in ensuring that the policy definitions line up along with the Insuring Agreement, Reinstatement of Policy Coverage and the Basis of Settlement," he said.
Lucas was keen to stress the idea of the core wordings was purely in an advisory or guidance sense, and was not to be used as a product that would be used and sold to the industry.
"It is purely a technical advisory document. We took a range of wordings from the marketplace and typically our wording is a bare bones base for our member insurers to compare."
He said they paid extra attention to definitions. "We took a lot of care and research on having accurate descriptions of what a property is, for example."
Lucas said all of ICNZ's insurer members that provide commercial property products were represented on the committee with considerable consultation taken over the two year period and as new legal cases were decided by the courts.
Unlike the Australian market, where many commercial contracts are based on an agreed standard form that was jointly developed by the National Insurance Brokers Association and Australian insurers back in the 1980's and 90's, brokers weren't consulted on this project.
Lucas said the nature of the New Zealand market meant they probably wouldn't be in the future either.
"I think our market still wants to have that independence. I think the larger broker firms especially want to have their own niche product and wordings so they all tend to be individually agreed with the insurers," he said.
Lucas said he was confident that there were no holes in the document that could be legally challenged but there was always that possibility.
However, it was a living document which would be reviewed and modified as the need arose.
He said it also represented a tool of great appeal to prospective ICNZ members.
"Absolutely yes. Without that it would be a bit daunting for a new player coming into the New Zealand market, without the background knowledge of the Canterbury earthquakes, and especially the recent legal precedents that have been set by the courts, so the advisory core wording would be a great asset to them and that's freely available to all members or future members of the council."