Lloyd's boss: Brokers must help close protection gap | Insurance Business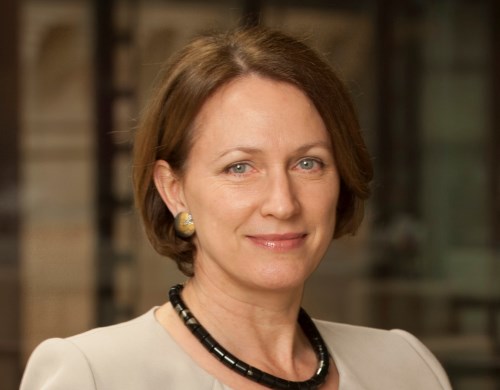 Brokers must innovate to help close the protection gap and stay relevant or question their whole long term value proposition, says Lloyd's of London CEO Inga Beale.
Referring to the low interest rates that have occurred since the global financial crisis, Beale told attendees at the Insurance Council of New Zealand's (ICNZ) annual conference that brokers particularly could be squeezed right out.
"Underwriting profits are sliding, margins are being squeezed, and increasingly brokers are having to justify their value proposition as those markets are being squeezed right through the chain of insurance," she said.
"Technology is also helping customers go direct to insurers and thereby threatening some of the intermediaries.
"Research by Deloittes has found that as many as half of small businesses might go direct to a carrier instead of going through a broker.
"I think if they're not smart and they're not investing in technology and they're not, importantly, investing in research and development to come up with new products then I think they have to question what their long term value proposition is.
"And it's this sort of shocking gap in terms of what we're offering as insurance coverage versus what risks people are facing that I think is the biggest concern," she told
Insurance Business
.
During her presentation, Beale explained that insurance was providing protection for less than 10% of the risks that businesses were facing, with the extent of the 'shocking gap' being gleaned from a Lloyd's analysis surveying risk managers from around the world.
And she didn't let insurers off the hook either.
"Insurers are not keeping pace with the development of digital based platforms, we're not providing solutions that customers are demanding," she stated.
"A recent survey of these risk managers also found that 49% believe that insurers are hardly innovative or not innovative at all and only 1% believe their insurers are highly innovative.
"Those to me are some very, very sad, stark facts that we should be aware of."
Beale talked about the challenges facing the industry which Lloyd's was attempting to turn into opportunity, and categorised them as demographic, economic and technological.
She said cyber crime was 'the dark side of the digital revolution' and described it as being 'one of the most complex and critical risks that our customers are facing today'.
Lloyd's had 25% of the $2.5 billion global cyber insurance market and last year developed 15 cyber products, many of which have had to be adapted and upgraded already.
"We're now covering things from financial consequences to reputational damage to protecting critical infrastructure from terrorist and other malicious cyber attacks," she said.
She predicted Lloyd's would be writing at least 40% more cyber insurance next year and in the next four years the global market would rise to around $7.5 billion.
Closer to home, Beale said Australia had seen a 17,000% increase in demand for cyber insurance, and there was an expectation that other parts of the world would rapidly increase too.
However, this would be slower for New Zealand until mandatory breach reporting was introduced by the government, she said.
"I would urge the government to introduce mandatory reporting. It was introduced in the US and it drove the issue of cyber attacks on to the boardroom agenda and out of it just being the IT guys," she said following her presentation.
"We anticipate the same happening in Europe when the new legislation there comes in, that's a key element of addressing the threat because the transparency of how serious the threats are will be elevated by mandatory reporting."
She said the breaches didn't necessarily have to be made public, but the fact they were being reported and monitored would raise the level of awareness.
"I think directors of boards would be amazed when they start to uncover the extent of cyber attacks," she added.
Beale admitted that even within Lloyd's there had been doubts expressed at whether the insurance industry should take on something as big as cyber risk and that perhaps governments should take it on instead.
However, she said: "If the insurance industry, even before we try to take that risk on, backs away we have to fundamentally challenge what our purpose is and that's why we at Lloyd's are doing our utmost to try and embrace some of these new risks."
Related stories:
Inga Beale's post-Brexit NZ visit a big draw for brokers
Lloyd's appeals to brokers for help on cyber