Lloyd's boss: 'We certainly wouldn't relocate' | Insurance Business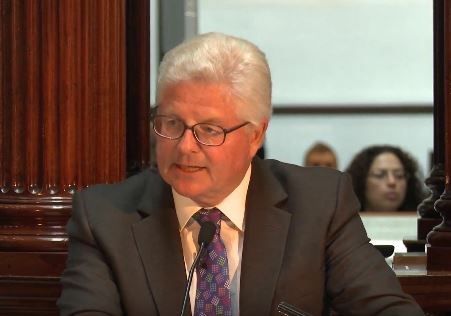 Lloyd's of London chairman John Nelson has expounded on the post-Brexit plans of the specialist insurance market following an earlier threat to quit the city if the UK loses access to the EU single market.
In an interview with
BBC Radio 4
two weeks ago, Nelson said Lloyd's may be forced to move some of its business to continental Europe if UK firms won't be able to retain their passporting rights.
Nelson reportedly said that operations may start leaving London before Brexit negotiations are completed unless the government can clarify the UK's future relationship with the economic bloc.
"In a sense, the loser will not necessarily be Lloyd's or the industry. Sadly, it would be London,"
Bloomberg
quoted Nelson as saying.
However, in a recent
interview with AM Best TV
on the sidelines of the reinsurance conference in Monte Carlo, Nelson categorically said that there will be no need to relocate Lloyd's operations.
"We certainly wouldn't relocate Lloyd's. Lloyd's is very much centred on London and 90% of our business is done outside of the EU. There's absolutely no reason to do that. There is absolutely no prospect of that," Nelson said.
"But what it would mean is that we would probably need to locate the EU business onshore, which is a relatively small part of Lloyd's overall," he added.
Nelson answered in the affirmative when asked if Lloyd's would open another office within the EU as part of its contingency plans.
"What we would actually do depends on the circumstances of the renegotiations," he said. "I can't be absolutely certain but it would mean that we would be setting up somewhere in onshore EU. We already have offices right around the EU anyway so it's not a major change for us."
Despite the uncertainties following the Brexit vote, Nelson said Lloyd's has become "more and more attractive" with new companies still coming to the market to open new businesses.
"One of the interesting things is that post the Brexit referendum in the middle of June we haven't seen any diminution in the enthusiasm for the Lloyd's platform," he said.
Nelson added that Lloyd's is also making "good progress" in terms of global market access.
"Most recently we've just had news that the Lloyd's will be able to open as a market for reinsurance onshore in India, which is, in the long term, very important."