Lloyd's commitment to grow coverholder model in NZ | Insurance Business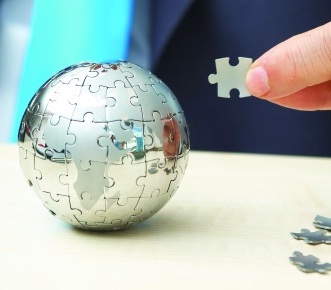 The Lloyd's representatives for Australia and New Zealand say growing the coverholder market in emerging markets such as New Zealand is a key strategy for the 300-year-old market – and important for New Zealand too.
Australia rep Chris MacKinnon and New Zealand's
Scott Galloway
told an audience during this year's Risk Rendezvous that Lloyd's was keen to grow the coverholder model as it allowed Lloyds access to local markets and smaller risks that they otherwise wouldn't have.
MacKinnon said coverholders wrote 25-28% of Lloyd's global market share, which last year represented 6.5 billion pounds of gross written premium.
There are 322 service companies around the world and 3,932 coverholders with 8,173 binding authority agreements between them, he said.
In order of number of coverholders, the UK had the most, followed by the USA, Canada then Australia with 120.
In New Zealand, which totted up $300 million in GWP last year, the percentage of Lloyd's business in New Zealand had grown from 30% to 47% since 2011, and there were now 24 coverholders.
"The biggest emerging opportunities are in Asia Pacific and South America where we have two new offices opening up," MacKinnon said. "And New Zealand is another key emerging market for us in terms of the coverholder space."
He cited a survey of brokers carried out by the Underwriting Agencies Council which showed 55% of brokers expected an increase in the use of coverholder markets into 2015-16 as evidence of the success of the model.
Galloway said there were some distinctly New Zealand factors that were behind the reason for the growth in coverholders here.
These were the Christchurch earthquakes, which improved the understanding of insurance concepts significantly among the public and broking industry; M&A activity, which highlighted the risk of over-reliance on a smaller number of insurers; and the growing overseas interest in New Zealand underwriting agencies.
Galloway said New Zealand appealed to Lloyd's as it included familiar social and business culture and considerable history going back to colonial times; New Zealand's high rankings both for ease of doing business and on the global competitiveness scale; its good governance; appropriate regulation; lack of corruption and its familiar legal system.
There were advantages for the local players too, he said, as it was the only way to underwrite if you don't have your own capital, and with Lloyd's there would be the benefit of their ratings and chain of security, namely the central fund worth 2.5 billion pounds, It also allowed underwriters to focus on niche areas where they've built up expertise and contacts.
"We believe that the underwriting agency profession and model is sustainable in New Zealand and internationally," Galloway said.
"The business will come from new areas, new ways of doing business as well as traditional areas."
Galloway outlined a few essentials for making the model sustainable, adding that the growth of
UAC
was a great step for New Zealand as it represented a unified voice to talk to other industry groups.
"To be sustainable, underwriting agencies need to focus on the right areas, there's no point duplicating what's already out there. They have to be underwriting for profit, they need to be properly supported so clients get good service at claims time; and they need to behave professionally at both the individual and the group level.
"In other words, you've got to be doing the right business at the right price in the right way and with the right people!"