Lloyd's makes call on climate change | Insurance Business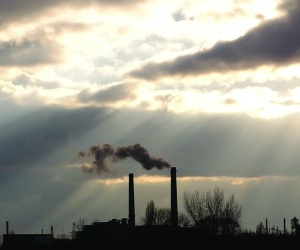 Lloyd's of London and a group of other insurers have called for collective action to address climate change after a UK regulator's report warned the industry could be hit by climate change in 'diverse, complex and uncertain' ways.
The report by the Prudential Regulation Authority (PRA) prompted Lloyd's CEO Inga Beale and 15 other senior insurance executives to write an open letter to Bank of England governor Mark Carney saying they welcomed the report.
"The insurance leaders are also calling for the PRA's report to lead to more urgent collective action to reduce the risks of climate change impacting society, and ultimately the insurance industry," the insurers said in a statement.
In their letter to Carney, the insurers, including RSA said they also wanted a regulatory environment that "allows our industry to fulfil its full potential as society's risk manager and to help maintain risk exposure within insurable levels."
Carney said in a speech at Lloyd's this week that increasing levels of physical risk from climate change could present significant challenges to general insurers,
Reuters
reported.
The call by Lloyd's comes in the lead up to the United Nations Climate Change conference in Paris in December, where countries will try to hammer out a deal to slow manmade climate change by aiming to keep temperatures below a ceiling of 2 degrees Celsius above pre-industrial levels.
"An increase in temperature of more than 2 degrees could lead to a lack of affordable insurance," Carmen Bell, policy advisor for personal insurance & general insurance at trade body Insurance Europe, told Reuters.
The PRA report also stressed that the repricing of carbon-heavy investments could hit insurers' investment returns.
It also said there were likely to be increased liability claims under policies such as D&O as a result of climate change-related damage.
New Zealand's provisional target submitted ahead of the Paris conference, which has been criticised for being too low, is to reduce emissions to 30% below 2005 levels by 2030.
Closer to home, insurers are making their own calls at the Australia-New Zealand Climate Change and Business conference in Auckland next month.
CEO of the Insurance Council of New Zealand, Tim Grafton, is chairing a panel discussing the role of the financial and insurance markets in addressing climate change with adaptation being a key focus.
Grafton, who will moderate panellists including
IAG
's Bryce Davies and
Munich Re
's
Martin Kreft
, said adapting now to reduce risk was essential as insurance can only transfer risk.
"Without adaptation some risks will get too high so insurance no longer becomes available or accessible to all. But insurance is needed to speed economic recovery after a disaster. So every dollar invested in adaptation now saves many more post-disaster," he said.
Munich Re has been working on the subject for 40 years and considers it one of the central business-related risks of change.
It has just partnered in POC21, an innovation camp to prototype a fossil free, zero waste society, and will showcase the results at the Paris climate change conference.