Lloyd's reveals new council member | Insurance Business New Zealand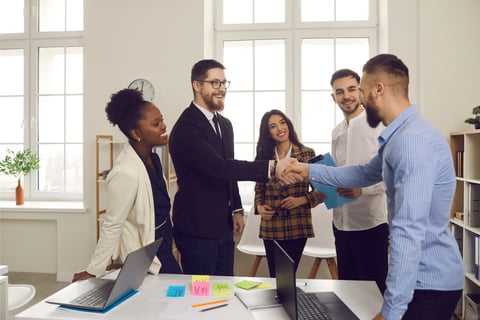 Lloyd's has announced that it has welcomed Richard Dudley to the Council of Lloyd's as its newest member.
Dudley succeeds Dominic Christian, who will step down as council member on January 31, 2023, after nine years of service. Dudley's election will be effective from February 1, 2023.
Who is Richard Dudley?
Dudley is the global head of climate strategy at Aon. He has been working in the Lloyd's market for almost 30 years and is currently on the Lloyd's technology & transformation advisory committee. Dudley is also an executive action committee member on the Insurance Taskforce of the Sustainable Markets Initiative. He was previously the CEO of Aon's Global Broking Centre and CEO of the UK and Ireland Specialties division of Aon Reinsurance.
Bruce Carnegie-Brown, Lloyd's chairman, noted that he is "delighted" to welcome Dudley as a new council member.
"Richard's election is testament to the extraordinary contribution he has made to advancing the insurance industry's aims," the chairman mentioned. "As we continue to build a sustainable and inclusive Lloyd's, Richard will play a vital role in helping us live out our purpose."
"I'm hugely grateful for all Dom's hard work over the last nine years," he added. "He leaves the Council having achieved tangible progress, particularly on the cultural transformation of the Lloyd's market and our climate leadership through the Sustainable Markets Initiative Insurance Taskforce."
"It is an incredible honour to join the Council of Lloyd's," said Dudley. "For our market, the opportunities to grow and to further stamp our collective societal value are as apparent and important now as they have ever been."
Dudley also said that he is determined as a council member to "help support Lloyd's build on its work to become the insurer of the transition to a net zero economy, and to help drive a successful conclusion to market modernisation."