LMI Group founder disputes EQC idea for Australia | Insurance Business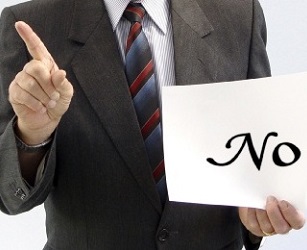 Insurance expert Professor Allan Manning has said he 'could not disagree more' with Minister Gerry Brownlee's suggestion that Australia consider a natural disaster scheme similar to the Earthquake Commission in New Zealand.
Minister Brownlee was
recently interviewed by Gregg Borschmann on ABC's RN Breakfast program
where he described the EQC as 'working well' for New Zealand with no capital call on the taxpayer.
With the amount of storms and flooding incidents apparently on the rise in Australia, that could become something a federal scheme could cover, he said.
But LMI Group founder Prof Manning was not convinced, and outlined his reasons in a blog post titled
Leave insurance to private enterprise
.
"The fact that so many claims are still not settled and the recent negotiated settlement which confirmed that many claims that had been settled had been done on the wrong basis, that is indemnity not reinstatement and replacement are what brings me to this conclusion," he wrote.
"The fact that there is both the Earthquake Commission and private insurers above this has proved not to work well with the insured suffering as a result."
He said attempts at general insurance had been made in the past by 'just about every state and territory government' in Australia with all ultimately being sold off. There had also been a backlash against the government imposing a levy on all Australian taxpayers to bail the Queensland government out after the 2011 floods.
"Government should only step in where there is market failure and with 10s of thousands of claims paid promptly and fairly every day there is no need."
Prof Manning said the government needed to examine its own decision making process instead.
"I, and I'm sure many would agree, do not want to be paying for poor government decision making which allows homes and other buildings to be built in flood plains, known bush fire zones, or in the natural to and fro of the Australian shoreline.
"The last thing we want is for something like this to become yet another form of hidden taxation which I fear the Terrorism Pool has become."
He said that Minister Brownlee should not attempt to push his ideas on another country with a 'mature and socially responsible' private insurance industry which in the main performed 'exceptionally well'.
Related stories:
Brownlee sells EQC idea to the Aussies
EQC remedial repairs could cost $70m
Fire levy disappointment spreads