Lockton forms reinsurance business | Insurance Business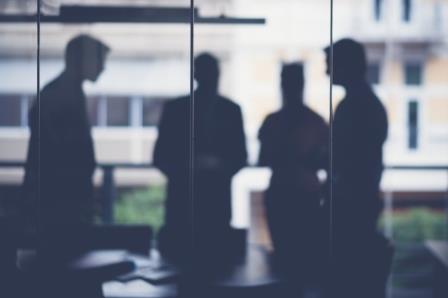 Lockton has announced the formation of Lockton Global Re, a new global reinsurance business.
The new venture will be led by a team including Tim Gardner, current CEO of North America operations for Guy Carpenter; Claude Yoder, current managing director and global chief innovation and product development officer for Guy Carpenter; and Nick Durant, current president of Marsh Captive Solutions. The new business will be a major build-out of Lockton's reinsurance capabilities, and will incorporate Lockton's London-based specialty team.
Reinsurance is a key pillar of Lockton's aggressive growth plan, the company said.
"By adding this outstanding, experienced and innovative leadership team, Lockton is going all in on reinsurance," said Ron Lockton, president and CEO of Lockton. "We are filling a void in the marketplace, building out platform the right way by focusing on value creation for our clients. With encouragement from our key trading partners who hunger for choice and innovation, we make this commitment to the reinsurance space."
Gardner has more than 20 years of reinsurance and insurance experience. Prior to his role at Guy Carpenter, he served as head of sales for the international division at Marsh. Gardner has also served as chief operating officer for Marsh's US and Canada divisions, and has held several high-profile positions at Guy Carpenter.
Meanwhile, prior to his current role at Guy Carpenter, Yoder served as head of Marsh Global Analytics. Before joining Marsh, he spent nearly 20 years in actuarial, underwriting and other roles for insurance carriers. He is a fellow of the Casualty Actuarial Society and a member of the American Academy of Actuaries.
Durant heads Marsh's captive solutions business, which provides advisory services and manages more than 1,250 captives worldwide. Durant brings 20 years of experience to his new role.
"With this team, we aim to build a best-of-breed reinsurance brokerage business, creating, for our reinsurance clients, the unique customer experience that we've always created for our existing clients," said David Lockton, chairman of Lockton.
"As a major global retail broker, we always saw the opportunity in building complimentary talent in reinsurance to support our carrier partners," said Neil Nimmo, CEO of Lockton International Holdings. "Our specialty London team (has) been a huge success, but we wanted to find the opportunity to go global. Lockton has always focused on building businesses around talented people, and these three key hires give the market clear direction on the quality of the operation we want to build and who we want to build it with."