Loss adjuster adjusts goal, but maintains target | Insurance Business New Zealand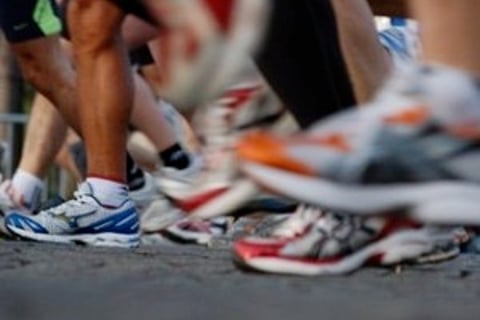 Loss adjuster Greg Harris knew his
plan to run five marathons in eight months
was ambitious for a middle-aged man with only 3 previous marathons completed 30 years ago to his name.
However, since arriving in New Zealand in April the
Cunningham Lindsey
loss adjuster specialising in major and complex loss has ticked off the Christchurch marathon in May, the North Shore marathon in September, a gruelling run on a Jetts treadmill in October and most recently the Auckland marathon at the start of this month.
His dream for the Auckland marathon to be his fifth and final event were shattered when flight costs ruled out a trip to Invercargill to complete that event, and an attempt at the Karangahake forest trail run saw him wading through rivers and bogs for five hours – and still not reaching the half way mark.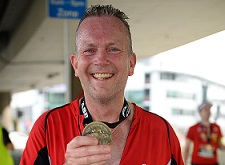 "After so many up and down hills my body said 'stop'," said Harris, who then ran the Auckland marathon as his fourth event since starting in May (see pic).
"My knees and hips are certainly starting to feel the strain and having got to the top of the Auckland bridge with still a long way to go, I felt like I was not going to complete this one.
"I had originally hoped that completion times for the runs would improve but whilst my mind was willing and energy levels goods, my knees and other parts are starting to feel some of the stress from this my fourth marathon in 5 months. My time was a minute over 5 hours."
Harris is now setting his sights on the Three Bridges event in Wanganui on December 12 being his fifth and final event and hopes this final push will help him achieve his target of raising $5,000 for charity Ronald McDonald House.
"Fund raising has been fairly quiet and I am really hoping to make a final appeal once I have done my part of the bargain and completed marathon number five.
"To raise the $5,000 target would be awesome and a great present for the children in need especially just before Christmas. That for me would be a dream come true!"
He added: "To help the knees I am trying to shed another 5kgs of baggage. This [Wanganui] run I will have to do in better time otherwise the sole flight to Auckland at 1:30pm will be one loss adjuster light!!"
If you would like to support Greg Harris' cause, you can do so
here
.