Loss adjuster's marathon task | Insurance Business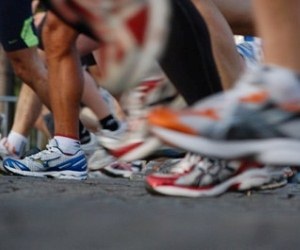 When it comes to resolving problems in the complex world of insurance claims, loss adjuster Greg Harris is in his element.
But his plan to run five marathons in eight months to raise money for charity Ronald McDonald House has prompted him to reach out for help from
Insurance Business
readers.
Harris, 54, enthusiastically set himself the marathon challenge when he arrived in New Zealand with his family in April. The thinking was that as well as doing good, it would help get him known in the market.
"I've always wanted to be a person who helps people, and working for a charity has always been a passion of mine," said Leeds-born Harris, who has worked all over the world as a loss adjuster but has now settled in New Zealand where he currently works in major and complex loss for
Cunningham Lindsey
.
Despite only running three marathons when he was in his early 20s, he has already completed two out of the five, running the Christchurch marathon in May and the North Shore marathon earlier this month, and raising $500 so far.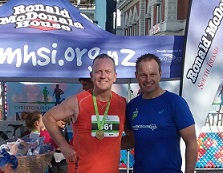 "I'm hoping people will give $5 to $10 so I can reach my target of $5,000 but it's just trying to get to know who those people are."
He is also hoping to run one of the three remaining marathons on a treadmill at his local Jett's gym.
He said: "The hardest thing about running a full marathon on a treadmill would probably be the boredom because normally I try to generate as much interest as possible in what's around me, whether it's somebody's back garden or somebody walking a dog or whatever.
"So short of listening to music or watching the tv it really would be the objective of helping such an important charity as Ronald McDonald House driving me there because I would feel absolutely awful if I let them down."
He added: "I don't know anyone who's doing anything like this at the moment. I was hoping it might be a little bit different. I'm just trying to generate some more interest before completing the fifth marathon in Auckland on 1 November."
Community engagement manager at Ronald McDonald House, Cara Ryan, said Harris' efforts were 'invaluable'.
"Greg Harris is a champion – there aren't many like him around that's for sure. But the awareness that this will bring to our charity across all the different locations and regions is invaluable support to our charity and the mission we face everyday; Keeping Kiwi Families together!"
Donations can be made by going to the Everyday Hero website
here
.