Lotus lure makes insurance the chosen career | Insurance Business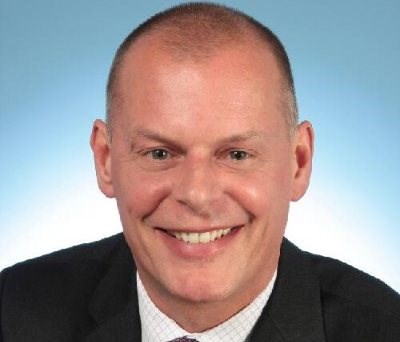 Darwin Seal, Suncorp NZ's national manager relationships schemes and facilities, admits job security and the potential of driving a flash Lotus made a career 'in suits' appeal more than the building trade his family worked in.
Why did you get into insurance?
Unusually, it was my chosen career. When I was young most of my family were in the building trade and in those days it seemed to be a constant struggle to keep a job in that sector – it was boom or bust. But those in 'suits' seemed to be doing well for themselves, and I could see myself behind the wheel of a shiny new Lotus.
I got a job in insurance when I was young and naïve and I thought it would make me rich – but I still have not got to a Lotus. I did have an MG Midget once – that's probably the closest I will get!
How would you sum up insurance brokers in three words?
Doing their best. I was a broker for the first eight years of my career, and I know that just like the rest of us, brokers are doing their job and doing their best to serve their customers and partner with insurers at the same time.
What's the strangest thing you've ever arranged cover for?
Elephants! Ian Botham carried out a charity walk in the late 80's and was accompanied by one or more elephants. I was involved in placing the business into Lloyd's. If I recall correctly, the elephants didn't get very far as they had problems and I'm pretty sure there was a claim.
How would you change the industry?
Elevate professionalism starting with more emphasis on professional qualifications. I don't think the industry does a good job at encouraging younger people to take industry recognised qualifications.
What's the most important thing brokers and insurers can do to improve their relationship?
Don't hide behind a desk and computer – go out and meet each other face to face. It makes so much difference to have personal contact.
What's the best advice you've ever been given?
That I should complete my insurance qualifications. They have opened many doors for me in my career and also helped me to become an NZ citizen.
If you were Prime Minister for one day, what would you do?
Amend the Land Transport Act to make motor insurance compulsory.
What has been the highlight of your career?
My current role….of course! As National Manager Relationships Schemes and Facilities at Suncorp New Zealand, I have oversight of the management of our schemes, managed agencies and similar arrangements. It's a very busy and demanding role and uses many of the skills I have acquired over 30 years in the industry.
What's your favoured style of coffee?
Flat white.
Union, league, soccer or other?
I love the All Blacks but I don't really follow sport.
If you could invite three people to dinner, dead or alive, and excluding family and friends, who would they be and why?
Leslie Nielsen (Naked Gun) as I have a similar schoolboy sense of humour.
The Queen as I wonder what she talks about – last night's telly or how she's going to decorate the palace.
Nelson Mandela as despite being horribly oppressed for so many years, he rose to the top, retained his dignity remained humble and corrected the wrongs against society without lashing out.
Complete this sentence: If I wasn't in insurance, I would be…
Selling ice creams on a tropical beach.
Related stories:
Get qualified before you have to, principal warns
Industry should seek out good communicators