Low paying insurance roles see salary hike | Insurance Business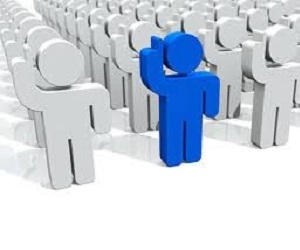 Insurance companies are reluctant to carry out the work required to support overseas applications so are having to rely on the local market to provide candidates which is having a knock-on effect on salaries, according to recruitment agency Hays.
"Certain companies have become quite aggressive in addressing the salary situation in order to attract the best candidates," the agency said in its Oct-Dec 2015 Quarterly Report.
"In these cases, employers offer highly competitive and lucrative salaries for what were previously low paying roles."
Hays found there to be renewed recruitment activity in the industry late in the third quarter of the year which was expected to continue until the end of the year.
The main areas of demand were loss adjusters in motor and property nationally, commercial broker support, claims and customer service professionals.
However, another trend in what candidates are looking for work-wise was going against the direction the industry wants to head in, the report said.
"More insurance professionals want to improve their work-life balance. However insurance companies need to be customer centric and available outside standard office hours and on weekends to handle queries and new business," the report found.
"This makes it more challenging to attract new candidates to the industry as most people want to spend their weekends with their family."
Hays also found candidates are being more cautious when moving and are looking for companies that are stable and in which big changes have already taken place and settled down.
The three driving factors prompting candidates to change jobs were the salary on offer, the location of the role and the career progression opportunities.
Other opportunities were to be found where companies introduced new products using new media and technology which has resulted in a range of new client interfacing roles becoming available.
The high demand in the industry for experienced professionals meant the insurance industry did not need to worry about future-proofing their jobs.
"These professionals will be able to find jobs in New Zealand in the future," Hays New Zealand managing director Jason Walker said.
"They don't need to future-proof their career as their technical skills and experience will remain in demand in future years.
"Provided they keep their technical knowledge current, stay connected to their industry and stay digitally literate, these professionals will experience ongoing career success," he said.
The other professions sitting in this comfortable position included professional practice accountants, registered architects, quantity surveyors, telesales, facilities management, data science, legal, marketing and trades.