Major broker Marsh's 'serious concerns' about fire levy proposals | Insurance Business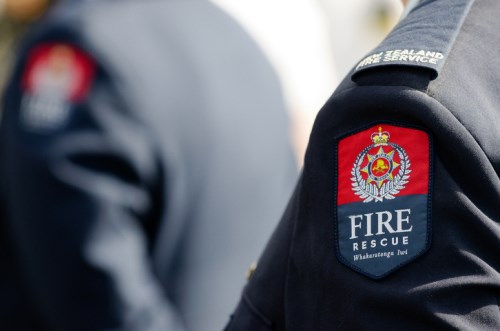 Marsh
New Zealand's country head
Marcus Pearson
has highlighted the 'unfair burden on insurance purchasers' that will occur with the government's proposals in its new Fire and Emergency New Zealand (FENZ) Bill.
Pearson,
who was appointed to the position in July
, said Marsh's submission on the bill, which was supported by feedback from clients, had stressed that the levy would raise the cost of insurance for policyholders, which would achieve the opposite effect to that which was intended.
"Applying a Fire Service tax to insurance policies penalises those businesses that actively take steps to protect themselves and will lead to less insurance or under-insurance," Pearson said.
"There is nothing in the proposed FENZ bill that recognises efforts by property owners to reduce their fire risks – all will be levied the same regardless of their risk.
"That is completely at odds with the stated aim of FENZ 'to reduce the incidence of unwanted fire and the associated risk to life and property," Pearson said.
Marsh had put forward suggestions for a fairer model, which it argued would require all land or property owners to contribute, with the compulsory approach leading to lower costs.
In October, the industry learned that, under the proposed bill the cost of the fire service tax for an average business property would account
for 40% of the premium in 2017
.
It looked set to leap by 'a staggering 104%' the following year, Marsh said.
This would result in the fire service tax exceeding the cost of the premiums for many policyholders, the company said in its submission.
Pearson said he believed the proposed system put New Zealand 'out of step with good practice'.
"At the same time that Australia is removing the fire service tax from insurance on the basis that it is inequitable, New Zealand appears to be taking steps to introduce it," he said.
The submission continued: "The proposed model is inequitable and antiquated, coupled with draconian anti-avoidance and audit regimes which add unnecessary cost.
"FENZ is seeking a 21
st
century solution, yet our research indicates that New Zealand is the only country in the modern world that taxes insurance policy holders in order to fund the Fire Service.
"The concept of imposing a tax on insurance policies makes little sense. Those people, or organisations, prudent enough to arrange insurance will be the only ones to directly contribute to the majority of the cost to fund the Fire Service.
"New Zealand remains out of step with the rest of the world with its proposed approach to funding the Fire Services."
More on FENZ submissions to come in the next newsletter.
Related stories:
Broker body shocked by fire levy rate increase proposal
Major broker appoints new head of New Zealand