Major broker partners up to launch NZ cyber initiative | Insurance Business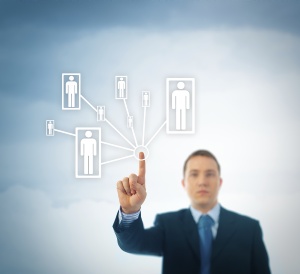 Marsh
New Zealand has launched three new videos about cyber risk in a unique industry collaboration which includes cyber experts from
Delta Insurance
, KPMG and
Connect Smart
.
The videos, presented by Marsh's cyber risk specialty head
Xavier Marguinaud
, aim to streamline the wealth of information that exists about cyber risk while helping business operators address three key aspects.
These are broken down as:
What is the big deal about cyber risk?
Why should I worry about cyber risk?
How do I minimise cyber risk in my business?
Marguinaud is joined by KPMG partner Philip Whitmore; the director of the National Cyber Policy Office, Paul Ash; and
Delta Insurance
managing director
Ian Pollard
who all contribute their expertise in a collaboration that is being described unique for the industry.
Marguinaud and Pollard were both recently recognised for their achievements in the area of cyber risk when they were nominated for the
Advisen Cyber Risk Industry Person of the Year
in the international category.
"The videos have been launched as part of Connect Smart week - the Government's National Cyber Policy Office initiative to help create awareness around cyber risks in New Zealand businesses," Marguinaud said.
"We appreciate that many people have questions about cyber risk and how they can minimise the risks in their business, and these videos aim to help answer these."
He said Marsh was a silver partner of the Connect Smart initiative, a public private partnership which he believed would help to create positive awareness on an increasingly important risk issue.
Pollard said being a Connect Smart partner was a chance to put the company's wider aim of providing thought leadership into practice.
"We're actively involved with shaping education, thought leadership and cyber strategy as part of that broader initiative.
"This is one of a number of initiatives we're working on with other trading partners and bodies; there are many others in the pipeline," he said.
Communications Minister Amy Adams said this year's Connect Smart Week had a particular focus on SMEs.
"Small businesses are absolutely critical to our economy and the internet is creating opportunities for New Zealand businesses to sell goods and services all over the world with ease.
"However SMEs often don't have the resources available to spend on security that bigger businesses do which leaves them vulnerable to online intrusion. Recent reports show 60% of all cyber attacks are aimed at SMEs," she said, adding that the aim was not to deter people from using the internet.
"It is about empowering New Zealand to use the internet wisely and in an educated way."
The Institute of Directors is also launching a new course and practice guide for company directors as part of Connect Smart Week.
You can watch the videos by visiting
here
.