Major brokerage's CEO talks about local impact of streamlining plans | Insurance Business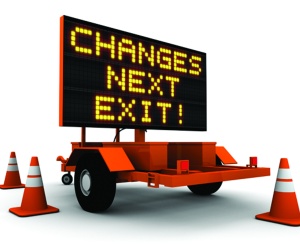 Willis Group Holdings is to implement a package of restructuring plans for the second quarter including reducing its net workforce in support positions but the reforms "will not have a dramatic impact on Australasia", the CEO has told
Insurance Business
.
In releasing its Q1 2014 results last week, the brokerage said the program is expected to deliver cumulative cost savings of approximately $420m through 2017 and annual cost savings of approximately $300m starting in 2018.
Roger Wilkinson, chairman & CEO – Australasia told Insurance Business that the key elements of the group's operational improvement program has already been implemented in Australasia and therefore the program should have little effect on operations.
"The key elements of Willis' global operational improvement program include relocation of support roles, improvement of operational and IT systems and better utilisation of office space," he explained. "In Australasia, we have already done much in these key areas over recent years, for example the relocation of some back office support to an offshore hub, and moving our Melbourne team to new premises in 2013, with our Sydney office to follow suit this year.
"As a result, we anticipate the program will not have a dramatic impact in Australasia. However, we will be assessing the potential for Willis' global IT systems to add value in Australasia and our clients may seamlessly benefit from a more effective use of technology over time."
The plan consists of moving more than 3,500 support roles from higher cost locations to Willis facilities in lower cost locations, bringing the ratio of employees in higher cost versus lower cost locations from approximately 80:20 to approximately 60:40.
It will also involve net workforce reductions in support positions, lease consolidation in real estate and reductions in ratios of seats and square footage of floor space per employee, and information technology systems simplification and rationalization.
The operational improvement program kicks off in the second quarter and is expected to be completed by the end of 2017.