Major insurer reveals growth plans for NZ | Insurance Business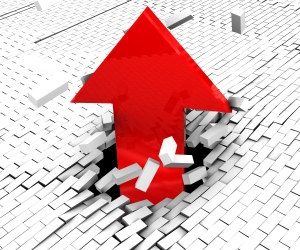 Brokers should urge their larger clients to leverage their risk profile and resilience as a competitive advantage, says the president of one of the world's largest commercial and industrial property insurers.
Tom Lawson of global giant FM Global, says the mutual company is a great option in a sophisticated insurance market such as New Zealand's, and one that he hopes more businesses will choose.
"We currently insure some major New Zealand businesses and we will look to grow our business here with clients who share our philosophy that the majority of losses are preventable," he told
Insurance Business
during a recent trip down under.
"The New Zealand insurance market consists of a number of good insurers for businesses to choose from," he said.
"We have found that particularly where complex supply chains and business interdependencies exist, many large companies are looking to leverage their risk profile and resilience as a competitive advantage.
"Often that is why they turn to FM Global – because we are a mutual company owned by our clients, we have a sole focus on property risk management, and we offer large capacity, stability, loss prevention and in-house claims services."
The company has just offered its biggest membership credit to date – almost US$0.5 billion – with each eligible client receiving credit according to length of tenure.
Says Lawson: "It's a result of our continued financial success due, in large part, to the diligence our clients have shown towards property risk improvement.
"As a mutual company, FM Global's policyholders are our owners, so they share in the benefits of taking prudent steps to become more resilient by protecting their property and business continuity."
Lawson says FM Global has devised the first data-driven tool and repository of its kind that ranks the business resilience of 130 countries, its
FM Global Resilience Index
.
Because supply chain disruption is one of the leading causes of business volatility, the index is designed to help executives evaluate and manage the risk to their supply chain by determining the nine key drivers of risk in the listed territories.
For instance, New Zealand rates as 2
nd
least risky place to do business in the world with respect to control of corruption and 3
rd
for political risk.
While it rates as 9
th
least risky for quality of fire risk management it rates 48
th
for exposure to natural hazard and 63
rd
in its quality of natural hazard risk management.
"Supply chains are becoming more global, complex and interdependent and often quite fragile," says Lawson. "It is important for companies to understand where their facilities and their suppliers' facilities are located and what risk those sites might be exposed to."
The index's information is sourced from the International Monetary Fund, US Energy Information Administration, the World Bank, World Economic Forum and the company's own RiskMark benchmarking algorithm that calculates risk quality of more than 100,000 properties it insures around the world.
Lawson, who has worked with the company since he started as a field engineer in 1979, was in New Zealand and Australia to get feedback and review policyholders' coverage and any concerns they may have after stepping into the role of company president in July this year.
While he is keen to grow the business in New Zealand, there are no plans to open an office here, he says, and the Kiwis will continue to be serviced from FM Global's offices in Melbourne and Sydney.
He said: "Our team of more than 50 loss prevention engineers in New Zealand and Australia, and 1800 engineers globally, are dedicated to assisting our clients in the mitigation of loss and helping them become more resilient."