Major insurer Suncorp discusses technology impact | Insurance Business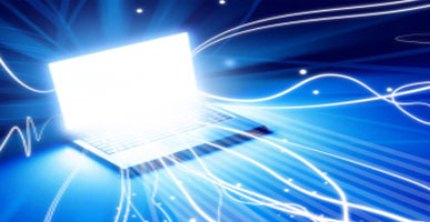 Suncorp have released their latest white paper which details the changing nature of underwriting in the age of automation.
The white paper deals with the challenges and opportunities the insurance industry will face as automation and data modelling increases and the effects these changes will have on the underwriting space.
Darren O'Connell, executive general manger, Commercial Portfolio at Suncorp Commercial Insurance and author of the white paper, told
Insurance Business
that while automation may seem like an area of technology fraught with challenges, the benefits are great for the industry.
"Automation and data modelling is unequivocally a good thing for the insurance industry and the underwriting profession," O'Connell said.
"Automation and data are effectively tools that assist underwriters to assess risks and make decisions with unprecedented accuracy.
"A disciplined, well-managed underwriting portfolio is absolutely critical to achieving your business targets. Ultimately, those insurers with well-run portfolio will have the opportunity to achieve profitable growth. Any tool or resource that can support this is welcome.
"What's clear is that the industry is still going to require experienced underwriters to interpret these resources and exercise their judgement. Experienced people are still a vital part of any underwriting portfolio."
O'Connell warned that the industry needs to become more creative as automation enters more basic areas of the industry which could create a talent gap.
"During the past decade, most of the underwriting functions for the basic home, motor and small business commercial packages have become automated," O'Connell continued.
"Previously, new recruits to the industry would be introduced to risk assessment and pricing in these basic lines. However, as a result of automation, entry-level underwriters are now forced to cut their teeth on more complex risks in other lines before they've had the chance to develop.
"This threatens to develop into a serious skills gap as the older generation of underwriters transitions into retirement. The next generation will be entrusted with their business's risk appetite without having the depth of experiences as their predecessors."
O'Connell backed the industry to meet the challenge and called on insurers to become more creative in future so secure the best standards are met.
"The industry will have to think creatively. One way is to broaden the talent pool," O'Connell said.
"Insurers can look within to their claims, distribution and actuarial teams and identify potential candidates who could make the switch to underwriting. Many of these role share common skills and provide important learning experiences.
"Insurers should shift their career development pathways to assist their people to move into different disciplines.
"Furthermore, insurers can also look to take on graduates from different backgrounds, such as engineering and other sectors of financial services.
"It's important to also ensure the training and education on offer reflects the changing nature of the underwriting profession. For however long the older generation of underwriters remains in the workforce, we must harness their knowledge and experience and pass it on to the next generation. Technology can also help to pass this knowledge on."
O'Connell noted that increasing automation could also have positive benefits for brokers as technology could allow a greater focus on the most valuable aspects of business.
"As with insurers, brokers can yield many benefits by adopting automated processes. Automated processes and data modelling can provide brokers with more precise information and also free them up to focus on more valuable tasks to their business."
The whitepaper can be accessed through the Vero website.