Major insurer swells Asian presence | Insurance Business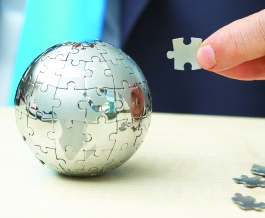 Insurance Australia Group (
IAG
) has acquired a licence to operate in Indonesia, one of six target markets where the company has identified growth potential.
Speaking at an American Chamber of Commerce business briefing on Friday, IAG managing director and CEO Mike Wilkins called on the Australian business community to recognise and act on the Asian growth opportunity.
He said Asia had been one of IAG's key strategic priorities and the latest in-road in Indonesia signified the first step in its plan to enter the Indonesian market.
"We have just acquired a licence to operate in Indonesia through the purchase of a small, local insurer," he said.
"With the world's fourth largest population and a sizeable and growing middle class, we're excited by the opportunities that Indonesia presents."
Wilkins listed China, India, Thailand, Vietnam, Malaysia and Indonesia as the six target markets with enormous potential with the company investing about AU$950 million in the region to date.
He said IAG had well-performing businesses in Thailand and Malaysia, developing businesses in India, China and Vietnam and now could add the recent presence established in Indonesia.
"We've set a target for our collective Asian business to deliver a return on equity, before regional support and development costs, of more than 15% by the end of our 2017 financial year," he said.
A recent change in India's foreign ownership laws had also worked favourably for IAG.
"We have previously flagged that we would like to increase our stake in our joint venture with the State Bank of India, SBI General. [The recent law change] means we can increase our share from 26% to 49% and we are working through that now."
Wilkins said there was a growing appetite from the company's Asian associates for Australian investment and capabilities and encouraged other businesses to act on the region's potential.
He said IAG was definitely open to further opportunities.
"We remain very excited by Asia, and should further attractive investment opportunities present themselves we would be prepared to expand our presence and investment in the region," he said.