Major insurer tailors its K&R offering for NZ | Insurance Business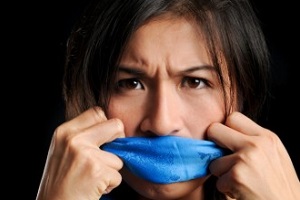 An incredible 18% of claims that
AIG
responded to last year were extortion
events
in first world countries, says their Australasian K&R manager Dan Collinson.
This startling statistic, which of course only relates to those events that have been insured, is enough to awaken both brokers and their clients to the reality of what's happening in today's business world, Collinson tells
Insurance Business
.
"I think freaking people out is not a bad way to go," he says. "It's very easy to paint a realistic picture of these exposures that people face. But what they don't understand is that there is an insurance product to assist."
Melbourne-based Collinson has just taken a flying visit around the country to brief brokers on the new capabilities of AIG's K&R product, now more accurately called Crisis Solution (Corporate Kidnap & Ransom).
While traditionally kidnapping and holding someone to ransom was more associated with wealthy individuals getting kidnapped in South America in the 1970's, the huge changes to the way business is conducted nowadays has meant more business operators are at risk.
It's no longer the expected high net worth, high profile individuals, journalists and multi-national companies with dealings in volatile territories who are at risk, he says.
"Business has changed phenomenally over the past 15-20 years as people are generally looking to expand outside of their home countries and that brings with it a risk to the travelling population," says Collinson.
"What's starting to happen is the smaller companies, the level below the large multi-national companies, are starting to consider the duty of care to their travellers and ex-pats who require this kind of protection."
But you don't have to leave the country to be a perfect candidate, says Collinson.
"The message we're saying is don't just consider this for your clients travelling overseas, please consider this for operations that just exist domestically in New Zealand.
"There's a significant extortion risk whether that's around your people, the products you manufacture or sell, or the property or assets you own, this policy is a very cost-effective way of mitigating that risk."
Indeed, in February last year a New Zealand food and beverage company had to handle a potential contamination and recall event after receiving a hand written letter demanding $30,000 in exchange for identifying a tampered product.
In response, specialist consultants were engaged to provide remote response to the company while they readied industry bodies and PR consultants and all stock was locked down and tested for contaminates – all with negative results.
The event, which was believed to have been a hoax, still incurred a significant six-figure cost which was all covered by AIG.
Collinson says brokers need to work out what the exposure is for their client by asking questions like:
what business do they operate in?
what's their brand like?
who do they deal with, ie who are their customers and suppliers?
where do their employees travel to and what security measures do they take?
if they manufacture a product, what are the distribution channels?
In addition to extortion, a number of optional extensions have been added to the product by AIG, the only NZ insurer to write K&R in this country, to cover more first world exposures such as disappearance, assault in the workplace or tiger kidnapping, where someone is abducted and forced to carry out a robbery, for example.
Another key point about the product, Collinson says, is that it pays unlimited expense to a professional consultant who is engaged to help sort out the scenario.
"A lot of people think that the ransom is the only cost in these crises but when there's lives at stake it's a very real risk and there's a significant cost associated with the negotiation, the reparations, loss of salary, employees, all these add up and almost dwarf the size of the ransom.
"Some piracy cases run for years, and there's a whole host of other expenses such as medical bills, counselling, interpreters, travel expenses for the family and legal liability is a big one.
"In the US, people are buying it just for the legal expenses because it's such a cost effective way to mitigate against that."
AIG's exclusively retained specialist consultant, NYA, will also help with pre-loss consultancy as well to help mitigate the risk before something happens.
Says Collinson: "All we can do is arm people with the reality, give them the risk map as we see it then give people a solution."
More on AIG:
NZ player cements innovator reputation
Insurance boss warns of D&O threat