Major player Steadfast cuts ties with troubled brokerage | Insurance Business New Zealand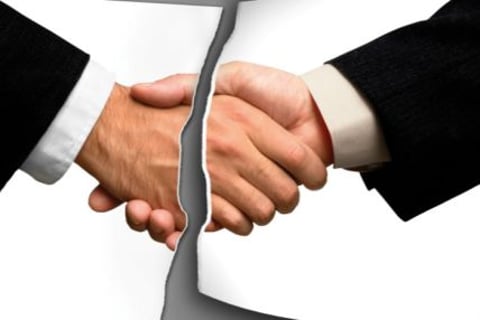 Broker networks
Steadfast
Group and
PSC Connect
have categorically denied having a continued relationship with troubled Global Cover Insurances, which was slapped with an order to pay a former employee $40K by the Employment Relations Authority (ERA) last week.
The assertion comes despite claims to the contrary on the broker's website which was still actively promoting itself as a member of both networks at the time of writing.
Steadfast Direct & New Zealand EGM,
Allan Reynolds
, issued a joint statement to
Insurance Business
on Friday on behalf of both Steadfast and PSC saying:
"Global Cover Insurances is not part of PSC Connect NZ or the Steadfast network of insurance brokers.
"They are using information about Steadfast without our permission and they have been requested to remove any reference to PSC Connect NZ and Steadfast from their website."
The Global Cover website states it is a member of both networks on its page of partners and has even copied the Steadfast tagline of 'strength when you need it'.
Global Cover was removed from the Steadfast list of New Zealand brokers on its website on Friday.
The brokerage was in the spotlight last week after the Employment Relations Authority ruled it had constructively dismissed one of its employees, Mustafa Bhamji and ordered it to pay Bhamji $40,883.95.
The circumstances surrounding Bhamji's constructive dismissal occurred late last year.
The brokerage had told Bhamji he had been given company shares. While he was surprised by the gesture as there had been no discussion about it, Bhamji took it as a sign of his success within the company, the ERA was told.
However, soon after that, when Bhamji did not receive his fortnightly wage, he was told by company director Jiuria Raijeli (Rachael) Mario that the company had no funds or income.
As he was now a shareholder, Bhamji was asked to take out a personal loan to help the company pay for its debts and his wages.
Bhamji refused as he could not service the loan, the ERA ruling notes said.
When Bhamji approached the ERA to recover his wages, the company confiscated his company car, work phone, and files.
Bhamji's wife was also approached by Mario at work without warning and was threatened with legal action.
The Bhamjis felt that this was a breach of their privacy and was 'very distressing', so much so that Mustafa Bhamji required medical support afterwards.
The $40,883.95 fine covered compensation and owed wages as well as $21,751.90 in PAYE arrears to Inland Revenue.
Insurance Business
was still awaiting a response from Global Cover at the time of publication.
However, in the ERA ruling Global Cover was recorded as blaming its lack of funds on Bhamji not performing to expected levels, and being the sole employee managing the business income.
"Mr Bhamji disputes that," ERA member Rachel Larmer said in her report, adding: "There is no documentation to back up Global Cover's allegations about this."
Related stories:
Broker fined for breaching restraint of trade clause
NZ 'a most successful experiment'