Major player's NZ business sees 21% profit drop | Insurance Business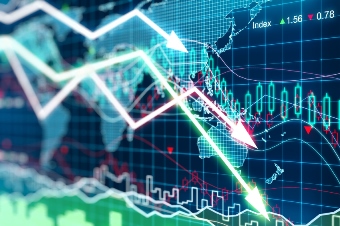 Suncorp's New Zealand division has posted a 21% drop in its first half results, reporting NZ$ 66.1 million for the six months to December 2015 compared with NZ$83.4 million for the same time the previous year.
The larger Group's net profit after tax dropped by AU$101 million and for its general insurance business by AU$122 million from AU$419 million at HY2015 to AU$297 million as working claims performance due to natural disasters affected the business,
as investors were warned in an update at the end of last year
.
New Zealand's net earned premium HY16 grew to AU$512 million compared to AU$479 million for HY15 while net incurred claims also grew to AU$276 million from AU$241 million.
The company underlined New Zealand's strong underlying performance and increased market share and noted significant growth in Gross Written Premium (GWP), which grew by 2.6% (in Australian dollar terms) through direct and intermediated distribution channels.
Personal line units and moderate rate increases contributed significantly to the result,
Vero
New Zealand CEO
Paul Smeaton
said.
New Zealand motor GWP increased 10.2% to AU$140 million and New Zealand home GWP increased 6.7% to AU$190 million.
"New Zealand is building a multi-channel business across both personal and commercial lines, and today's result demonstrates our focus on becoming a more resilient and sustainable business," Smeaton said.
"Our policyholder customers and valued business partners are a key focus for us, and we continue to look at ways to make it easier for them to engage with us."
Smeaton said Vero's new partnership with Warehouse Money and the SumExtra benefit demonstrated this.
It was a different story for New Zealand commercial lines GWP, which decreased 3.2% to AU$269 million.
The reduction was due to continued underwriting discipline in an increasingly competitive market for existing and new business, the company said.
Group CEO Michael Cameron said the working claims performance in the General Insurance division, which had been affected by both environmental and operational factors, was 'obviously disappointing' and that he would be working to improve it.
"My number one priority has been resolving these issues.
"We have moved quickly with an intervention strategy designed to restore performance. Our target is to deliver lower working claims costs, which together with other initiatives, will drive a higher underlying ITR for the full year."
Cameron also underlined the importance of the New Zealand business to the Group: "I'll call out our profitable and successful New Zealand business that grew premium 2.7% in Kiwi $ terms," he said.
Other figures to note included Vero and
AA Insurance
together having a 25% share of the New Zealand market and that 52% of the New Zealand insurance business was distributed via brokers, 17% was direct (call centre and online) and 31% was through strategic partners and financial intermediaries.
Regarding Christchurch earthquake claims, Vero said it had now settled NZ$4.7 billion of claims, representing 89% of expected total claims cost.
Smeaton said Vero hoped to be near completion with that program by the end of 2016.
"Vero has also taken an active role in the EQC review and we're looking forward to the results of that this year – we see this as an opportunity to really embed all the learnings from the earthquakes," he said.