March weather cost to NZ insurers revealed | Insurance Business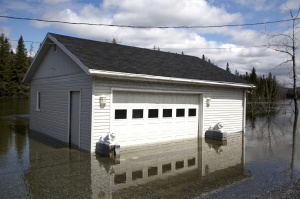 The cost to insurers from two days of wild weather in March has been put at $30 million, the Insurance Council of New Zealand (ICNZ) has revealed today.
Hundreds of people were evacuated after 350mm of rain fell in a 24-hour period causing the West Coast's Waiho River to burst its banks over 23 and 24 March.
Strong winds also brought down trees and power cables in other parts of the country.
ICNZ CEO Tim Grafton said while the extreme weather was widespread throughout the country, a large proportion of the damage was narrowly focused with a Franz Josef hotel being hardest hit.
"[This] just goes to show that large losses don't just happen in built up urban areas," he said.
Data released today showed that $27.5 million of the $30 million was related to commercial material damage and business interruption costs.
House, contents and motor damage made up the balance of the damage.
"Events like this just underline the importance insurance plays when disaster strikes," Grafton added.
ICNZ revealed the breakdown of the claims types as:
Domestic – 687 claims at $2,202,939
Commercial Material Damage – 171 claims at $26,696,950
Business Interruption/Loss of Profits – 6 claims at $838,370
Marine (including Land Transit) – 9 claims at $53,432
Moored craft – 1 claim at $4,850
Motor Vehicle – 77 claims at $316,205
Other – 10 claims at $92,775
Total – 961 claims at $30,205,521
Related stories:
Brokers can help clients weather the storms
'Worst ever' floods could trigger calls for town planning rule rethink
Major insurer reveals extent of storm damage