Marsh NZ cyber expert on finding the role that suits him | Insurance Business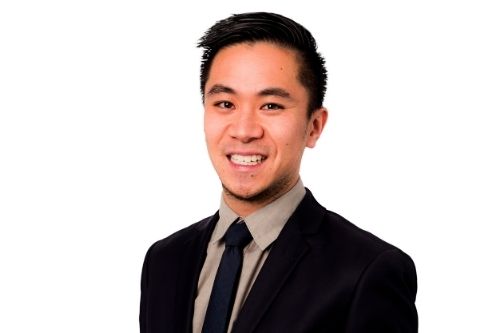 The insurance industry offers many career opportunities giving people a chance to find a role that suits them. Marsh NZ cyber specialty head Jono Soo, a self-confessed nerd and tech junkie, recently shared with Insurance Business how he moved from being a broker support to becoming the head of cyber specialty at one of the biggest brokerages in town.
Soo (pictured) started his insurance career as a broker support at Marsh after a friend who previously worked at Marsh recommended him for an entry-level position.
"I started in an admin role as a broker support. It was really all about learning the ropes of the business and the industry by supporting the senior brokers with documentation preparation, invoicing, and filing. We weren't fully paperless back then, so I got a taste of sending correspondence out through the mailroom – I think I must have been the last generation of broker supports to do so," Soo said.
He eventually became a client executive at Marsh after his manager encouraged him to take the lead on some smaller accounts while still serving as a broker support. This helped make Soo's transition into a full-time client executive easier.
However, as a tech junkie, Soo became more interested in cyber insurance and eventually applied for the head of cyber specialty role after seeing an internal vacancy and receiving encouragement from some colleagues.
"I was already spending about 25% of my time in the cyber insurance space at the time, and I found it incredibly interesting as a self-confessed nerd and tech junkie. It would have been the 2016 US Election 'hacking' which really piqued my interest," Soo reflected. "So, moving into the head of cyber role was again a natural next step for me, albeit a bigger challenge."
Speaking about his role, he said: "I'm essentially the go-to cyber specialist in the business when it comes to talking all things cyber risk and insurance. I work really closely with my Marsh colleagues across New Zealand and provide assistance and advice whenever their clients wish to know more about cyber. It can be a tricky area of risk to navigate and understand, and I try to take a lot of the 'cyber-jargon' out of the equation when I can.
"At an industry level, I work closely with our key cyber markets to do my part to encourage that cyber insurance as a product continues to evolve alongside a rapidly shifting cyber risk landscape."
Soo shared that he still faced major challenges despite being well-suited for the role, especially at the beginning.
"Most of my biggest challenges, especially when I first started in the role, were how I saw myself – I always questioned whether I would be taken seriously as a specialty leader under the age of 30, and it did lead to some periods of anxiety early on," he said.
Fortunately, Soo has a solid support network both at home and at work, which helped him overcome his challenges.
"Talking to my support network both at home and at work and most importantly getting some 'runs on the board' were critical to overcoming those challenges for me," he said. "Really just proving to myself that I'm worthy of the role and also realising that it's actually a really common thing that a lot of people experience in new jobs.