McLaren F1's NZ underwriter waiting to count the cost of repair | Insurance Business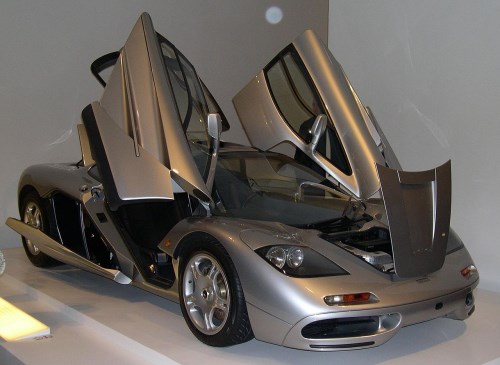 The Kiwi underwriting agency which took on the insurance package for the Epic New Zealand Road Tour – and, more pertinently, the McLaren F1 sportscar which left the road while taking part in it – has vowed to do 'whatever it takes' to get the stricken motor back on the road.
The supercar, valued at roughly $20 million, crashed into a ditch on the Queenstown to Glenorchy Road at the weekend.
It was taking part in a procession of visiting McLaren cars gathered to honour the race-car designer and driver, Kiwi Bruce McLaren.
Nick Baker, of Auckland's newly-rebranded Star Insurance Specialists (SIS), told
Insurance Business
: "That's what insurance is all about!
"We know how to rate these things and we're not that concerned," he said.
"Well, we're concerned about it but not on the basis that it was underrated and overclaimed for. It was the right premium for the right risk with the right excesses and limits applied to it, so it is what we do."
The McLaren is owned by Australian Barry Leigh Fitzgerald, 63, who owns several McDonald's restaurants in Victoria, according to the
NZ Herald
.
Fitzgerald was charged with operating a vehicle carelessly and has been remanded at large without plea to January 16.
Baker said SIS had a crash scene consultant conducting an investigation into the accident, including examining the skid marks left on the road, and would provide them with a report.
He said factors which could void the policy included being under the influence of alcohol, if someone was driving who wasn't the one authorised to, and driving too fast, i.e. recklessly, which didn't necessarily mean over the speed limit.
Baker said they were also trying to get an estimate for the damage to the car.
Earlier this year, SIS subsidiary Star Auctions made global headlines with its
$1 reserve Lamborghini auction
, but Baker said there were no plans for a $1 reserve auction for the McLaren!
"From what we've been told the damage is, we're hoping, panel and superficial only, even though he skidded and went a fair way down the road, it's not looking as though there are any mechanical issues," he said.
The car, which is known as 'Aussie Mac' and is one of only 64 made - has been involved in a smash before.
In 1997 it was at a workshop for a routine service when it was involved in a late-night crash, with the mechanic found behind the wheel.
The damage was so extensive the car had to be shipped back to England to be rebuilt and resulted in Australia's highest insurance payout of nearly AU$1 million.
It was on its return to Australia that Fitzgerald bought it.
Baker said it was his understanding that Fitzgerald's Australian insurer wasn't able to provide an insurance policy for him while he was in New Zealand.
"Incidentally, we could happily provide an insurance policy for our NZ customers if they went to Australia," he said.
SIS is the new name for the Group's prestige motor insurer Prestigio, specialist motorcycle insurance brand Star Insurance, and motorhome and caravan insurance brand Camper Care.
Baker said the move was to reduce confusion as most people just referred to them as Star.
"Our goal is for our customers to see us as insurance stars, with a great range of niche insurance products," he said.
"To make that mental connection easier we have rebranded as Star Insurance Specialists."
Related stories:
Far Out Friday: $1 reserve Lambo auction breaks records
Kiwi underwriter's $1 reserve Lambo auction goes global