MECON boss opens up on NZ plans | Insurance Business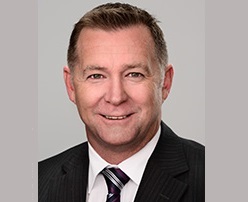 Australian construction and contractors plant specialist MECON recently launched operations in New Zealand. CEO
Glenn Ross
told
Insurance Business
about how and why that came about and the tweaks they've made to their products for New Zealand. He also discusses their partnership with
AIG
and reveals why he has encountered the odd squash player with hairy arms!
1. How and when did the process begin for starting up operations in New Zealand and what was the thinking behind it?
We've gradually been expanding our office numbers over the years, starting in Sydney which was followed by Melbourne, then Brisbane and most recently Perth.
We considered either New Zealand or Perth about three years ago and we settled on Perth because it made better business sense at the time. But once Perth was up and running about 1.5 years ago we swung our focus back onto NZ.
We actually weren't writing New Zealand risks unless the business in New Zealand was incidental to risks domiciled in Australia but now we are focused on NZ-domiciled risks and that's the fundamental difference.
We'll look to put an office in Auckland once the business has gained traction. And that's just as we have with all of our other satellite offices, we get them running, give them a gentle nudge then they go themselves.
2. Tell us about the products that are available in New Zealand and if any tweaks have been made at all to suit the Kiwi market?
In New Zealand we'll initially focus on annual and single construction policies including attendant public liability and a unique policy called contractual liability, which is predominantly aimed at construction. It is unique in Australia that one too.
It's also available as an annual and single project offering and covers all contracts that live with a project, and not just a single contract, and that's already attracting a lot of interest in New Zealand.
I used to be on the committee that put together the NZ Institute of Architects' SC1 conditions of contract. The knowledge I gained on that committee and through the association I had with Fletcher Construction back in the day was a driver in being able to produce something like that.
Other than detuning the compliance aspects of our Australian covers, which are quite extensive, the fundamental differences are in liability. We've accommodated statutory liability and employers' liability, licensed building practitioners and exemplary damages and we've had to come to grips with the natural disaster and the different application of the fire service levy in New Zealand too.
Any risk that's construction orientated, if it requires advanced business interruption or any of the things that hang off construction, we hold ourselves up to be the experts.
3. Can you tell us more about the partnership with AIG and how that came about?
Until five months ago Great Lakes was our paper, so AIG is a recent addition for us. We were looking for a partner at the time who would have no, or little, conflict with our products or the end of the market that we play in, and who would also provide covers that we could use to expand our range of products all with a construction focus. AIG was looking to expand into SME areas and the pieces fell into place quite quickly for us both.
So, for us, AIG provides capacity without market conflict and an appetite for the range of risk products that we need to cover the construction market. For AIG, we provide a mature established business with static acquisition costs, entry to the SME market and administration for that market.
With regard to the NZ partnership, I guess in time there will be the relationship that we have with AIG Australia. Remember it's very early days with AIG , only five or six months with AIG in Australia and it's absolutely going brilliantly, and I'm sure they'll tell you the same thing! In New Zeland it's early days and we're establishing those relationships now.
4. What does this new development for MECON mean for brokers in New Zealand?
It gives New Zealand brokers a fresh and entrepreneurial alternative to the traditional markets, and I'm hearing that from the brokers that I speak to now, many of whom are old acquaintances.
Service, product, and innovation and also access to experts are our cornerstones and I'm sure MECON will catch-on in New Zealand just as it has in Australia with that recipe.
NZ brokers I guess will be looking at our covers and telling their clients not to overlook them. That's typically a hallmark of what would happen here (Australia). Some of our unique covers like liquidated damages and contractual liability are creating great interest in New Zealand.
5. How has your background as a broker helped you in your role at MECON?
I was underwriting, then broking and then back into underwriting, so I've had a crack at it all, and claims as well - because we run our own claims department. We are one of the few agencies that has a fully operational claims department set up that does the claim from cradle to grave.
Being a broker has driven a lot of the culture that lives within MECON, because knowing what a broker wants, when they want it, how they want it, delivery, that sort of thing, that filters through everything we do, and communicating with brokers on their level comes very naturally to us. All of that is culturally embedded in us. And we get quite a few accolades for the way that we deal with our business so I'm hoping that when we come over to New Zealand the same will be said.
As a Kiwi, it's been really satisfying for me coming back into the New Zealand market and meeting up with old acquaintances, some of whom I haven't seen for 20 odd years. I was in a broker's office the other day giving them a bit of a talk on our product, when a big hairy arm came round my neck and it was a guy I used to play squash with years ago saying – 'hello mate how are you?'! So it's been really, really nice running into old mates after all this time.