Meet this female-dominated insurance executive team | Insurance Business New Zealand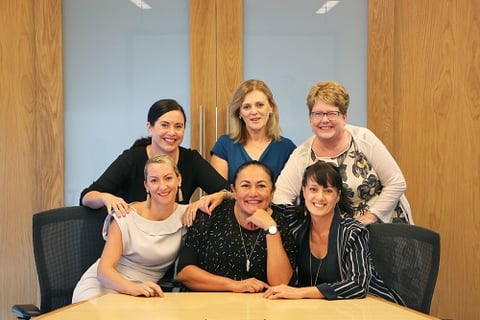 Women now make up more than half of the insurance workforce, but the trend stops sharply once we approach key positions of leadership, where men still very much hold a vast majority.
One New Zealand insurer which has bucked this trend completely is AIA, which currently has a female-majority executive suite. The executives of AIA/Sovereign sat down with Insurance Business to discuss the challenges they faced during their rise to the top, and the importance of inclusivity initiatives that come from the top of an organisation.
"I think insurance has historically been quite male-dominated, though about 60% of the workforce will be female until you get to those leadership positions," said Sharron Botica, Chief Customer Officer.
"I think the best way you can encourage women into any industry and keep them there is to ensure that you operate flexible working hours and have a flexible environment. Typically, salary increase is highest between ages 20-30, and that's when women leave to have children. If you want to encourage women to stay in your industry, you need to make it possible for them to be parents and manage their remuneration so that they're not penalised during that period of their life.
"When they then come back to work in their late 30s, they're then not years and years behind their male colleagues."
"I think that trend is changing though, and you see a number of strong female CEOs in the insurance market in New Zealand, and our Chair Theresa Gattung is a very strong figure within that," Brynlea Hunter-Morpeth, Chief People and Culture Officer explained.
"That really shows the changing dynamic of the insurance industry, and the diversity of thought that's really emerging."
Hunter-Morpeth says that leading by example to younger women is increasingly important, and those in leadership should be assessing their own organisations to think about what is or isn't right. She says change around diversity can often be different and new for an older industry, but ultimately, the result will be a balanced and thought-diverse workplace, all of which will only work to its advantage.
"A number of years ago, I was one of twelve executives, and the only female," she explained.
"I did need to break down the glass ceiling and establish a strong diversity and inclusion strategy, which is still living today. We need to set the tone for younger women that it's possible to get into leadership, and we had to think through all the mechanisms that we could use to actually change the dynamic within the organisation."
"I certainly know that those eleven men sometimes felt quite threatened around changes involving more inclusion and maintaining a balance, but you need to know what is right, and I feel very privileged to be in an executive role now. I'm always thinking about how I can pull other young leaders through. Previously, organisations might have thought that they just don't have what it takes – but we try to see the talent and think about how we can help them be successfully."
"Our CEO puts a lot of time and effort into inclusion when he's selecting the executive team," Chief Strategy Officer Angela Busby added.
"That comes down to things like making sure we have a man and a woman present when we're interviewing people for certain roles, so that there is no bias one way or the other. When we have panel discussions, we ensure that there is always a woman on the panel. These strategies have been well thought through, and change has taken us almost eight years. One of the really important things is to have a CEO who will actually champion diversity and inclusion."
"Our strategy is anchored around the idea that you can be yourself, and we think about how we can bring out the best in all our people," General Counsel and Company Secretary Kristy Redfern said.
"Earlier in my career, I thought I had to be someone else because the 'real me' wasn't quite right, but with some maturity, you realise that it's okay for you to be quite open about who you are."
"Change is always deliberate, so if you wait for it to happen organically, you might not get the result that you're looking for," Doune Connett, Chief Risk Officer concluded.
"There was a clear strategy on what the objective was, and we've worked really hard to achieve it."