Midweek Wrap: Insurance job sets up comedy career | Insurance Business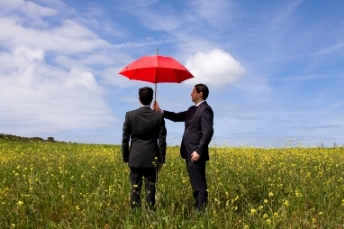 Insurance job sets up comedy career
Billy T Award nominee Alice Brine has admitted that it was working in insurance which prompted her to pursue her comedy dream, but not in the way you might think.
Brine said it was when she was working for 'a really sh***y insurance company' that she realised she had hit rock bottom in life.
"I hated it, I was really miserable and I just kind of thought, well what would happen if I did something with that $20,000 theatre degree that I have?" she told
Fairfax Media
after receiving her nomination.
Brine, 26, said she got the job to help pay rent and her student loan but always knew she would go down the comedy road eventually.
"Everything I'd done at uni was comedy, it was just my default because it was the easiest for me. And once I did my first stand-up set, I was like 'oh man, this is home,'" she said.
Despite the Billy T nomination, Brine said she was not ready to give up her day job yet. But she had swapped the insurance job for one at a computer company in their social media department.
Biggest insurance payout breakdown reveals legal fees
Christchurch City Council figures have revealed the Council spent just over $3 million on legal fees to help settle its insurance claim,
Radio New Zealand
has reported.
The record-breaking $600 million payout – the largest insurance payout in New Zealand history – covered damage to 1,600 council buildings and facilities.
The figures showed that $2.6 million of the bill was for services provided by local firm Markit Law.
Insurance law specialist, Tony Paterson, who is the firm's principal, was also involved in advising on the payout for the Edgecumbe earthquake in 1987, which was the largest insurance payout ever made in New Zealand at the time,
RNZ
reported.
NCI sees highest credit insurance claims lodged since GFC
A 27% increase in credit adverse events in the last quarter of 2015 has been reflected in a jump in credit insurance claims lodged, with 141 claims received last month by trade credit insurance provider NCI.
Major insolvencies including Dick Smith (Australia and New Zealand) and Stonewood Homes (NZ) have all added to the claim pool in a significant way, NCIB managing director, Kirk Cheesman said.
"There has definitely been a major increase in the trade credit risk aspect over the past quarter, resulting in the highest level of claims received in a month by NCI for seven years.
"It is a timely reminder why trade credit insurance gives comfort and assists businesses in protecting themselves against bad debts," he said.
Meanwhile, boutique insurance provider Builtin New Zealand, said its product could have prevented Stonewood Homes subcontractors from loss.
The company specialises in cover for builders and tradespeople and introduced their Subcontractors Payment Guarantee in the wake of the collapse of Hartner Construction in 2001.
Builtin's marketing manager Ben Rickard said dozens of firms go bust every year leaving subcontractors unpaid for work done.
Builtin's product, underwritten by CBL, reimburses 75% of a subcontractor's unpaid invoices in the event that their main contractor becomes insolvent.
It has limits of $25,000 and $50,000 and can be applied for online via Builtin's website.