Midweek Wrap: Insurer partners up to achieve better customer outcomes | Insurance Business New Zealand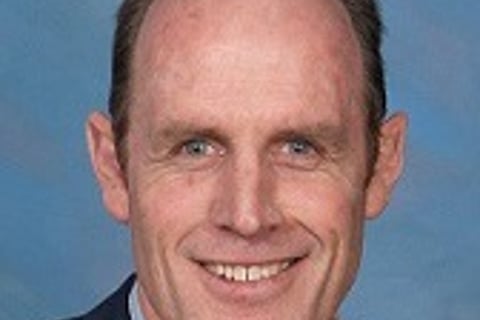 Insurer partners up to achieve better customer outcomes
Tower
has teamed up with market optimising agency Twenty in a bid to glean better insights and strategies from its data.
The agency has reportedly been working on the direct insurer's data, data insights, customer strategy and direct-to-consumer acquisition marketing since the beginning of the month, according to marketing website
stoppress.o.nz
.
Confirming the partnership,
Tower's new GM marketing and product, Tony Antonucci
, said the company had been quick to secure Twenty's expertise to make it available to the team.
"Twenty has exceptional credentials built on achieving significant results in our sector," he said.
"We intend to realise the full potential for data-driven marketing and technology to create better outcomes for our customers. Twenty provides that rare mix of talent that will help us get there."
Twenty NZ managing director Simon Breed said Tower would be looking at exactly who its customers are, what they are buying from it now, what those ownership cycles look like, what the opportunities and threats look like at a customer level and what the potential life time value is of those customers.
This information would then be applied to acquire more customers who were likely to be profitable, as well as keeping hold of existing customers to optimise that value for as long as possible.
Breed said there was more opportunity than ever before for data-informed strategy to make a fundamental difference to business performance and it was clear that Tower was looking to embrace that opportunity.
"The timing of this appointment is incredibly important to us. We have a rejuvenated team highly motivated to ensure Tower win an unreasonably large chunk of the market in coming years.
"It's a partnership and an opportunity we are relishing."
Related stories:
Tower overhauls leadership team
Kiwi insurer reports third consecutive loss
Major insurer appoints rural insurance head
Vero
Insurance has appointed Chris Brophy as its new manager for rural insurance, New Zealand.
The Christchurch-based Brophy has 30 years' experience in the industry, and previously managed Vero's Nelson office for 15 years before taking up the position in Christchurch as rural facility relationship manager for the South Island. He then held the position of sales manager for Vero's South Island regional offices from August 2011 until his most recent appointment.
Related stories:
Brownlee sells EQC idea to the Aussies
Insurer IAG's blackmailer sentenced
Adam Heath
, EGM of portfolio and products at
Suncorp
New Zealand, explained Brophy's new role: "The rural sector is extremely important to New Zealand and Chris will work closely with brokers and our intermediary partners to offer rural customers solutions for today, and the future."
"Vero has supported farmers for more than 50 years, and I'm confident that under Chris, our relationship will grow even stronger," said Heath.
Vero is not the only insurer keen to enhance opportunities in the rural sector. Just last week, Vero's direct competitor NZI enhanced their rural insurance capabilities with the
appointment of Jon Watson
as rural insurance head in its Christchurch office.
Related stories:
NZI names rural insurance head
Insurer appoints new South Island regional manager
EQC board shuffle, new appointments
The board of the Earthquake Commission (EQC) has had one new appointment and two reappointments, according to the Minister responsible for the EQC, Gerry Brownlee.
Sir Maarten Wevers has been reappointed as chairman for a further three year term, commencing 1 June 2016, and another existing board member, State Insurance general manager Mary Jane Daly, has been elevated to the deputy chair position for the remainder of her term, which is set to conclude in February 2017.
"EQC's strategic planning and insurance expertise is being further bolstered with the appointment of Tim Hurdle, who has knowledge of the wider insurance market and regulations and a good understanding of government process," Brownlee said.
Hurdle used to work for IAG New Zealand before being appointed as an advisor in Brownlee's office in 2009, playing a key role in developing government policy following the Canterbury earthquakes.
Hurdle has been working for Downer Construction since 2013.
Brownlee also thanked retiring board members Keith Taylor and Russell Black for their contributions, in particular Taylor's commitment serving the EQC board since 2006, most of which time he was deputy chair.
"I recognise the significant personal commitment and support that Keith has given to EQC over the last 10 years, especially in the period following the Canterbury earthquakes, when the organisation was required to grow and transform in response to the disaster," Brownlee said.