Midweek Wrap: Lloyd's releases emerging liability risks report | Insurance Business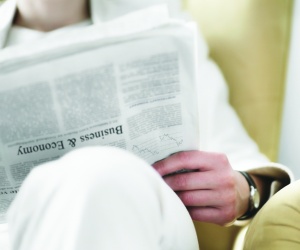 Lloyd's releases emerging liability risks report
Lloyd's has partnered with independent risk modelling company Arium to examine liability exposure management, resulting in new report released this week.
The report scrutinises the power of supply chain management to understand and quantify liability events, which often stem from complex interactions of legal and socio-economic factors.
It also sets out a conceptual framework to assess exposure to liability catastrophes across many lines of business and suggests a possible approach to defining the spread of potential liability for each, resulting in a map of the event footprint.
This is then used along with policy information to calculate an aggregate loss for the scenario.
Lloyd's head of exposure management and reinsurance, Trevor Maynard, said one of the challenges insurers have historically faced was identifying where exposures were likely to accumulate.
"The scenarios explored in this report… centre on the mapping of liability against trading relationships while considering the legal system within which the economy functions, and is one example of how this issue can be overcome.
"As such, this approach is a promising step towards improving insurers' understanding of emerging liability risks."
Health insurer's $24.67 million NZ purchase
The New Zealand branch of Nib holdings limited, nib nz ltd, has finalised the purchase of the medical book of Kiwi life insurer OnePath Life (NZ) Ltd, the company has announced.
The deal, which was first announced on 15 October, has since received all necessary regulatory approvals and satisfied all required conditions for the sale.
Nib nz used existing available capital to fund the transaction, which was for a total consideration of $24.67 million.
The country's second largest health insurer is also set to launch a corporate health insurance scheme in the near future where employees can track their health and fitness via a company-branded online portal and get rewards for being healthy.
And last week, in what was being described as one of the most innovative partnerships ever offered in the Australian private health insurance market, nib announced it had joined forces with Qantas to offer the airline's 11 million frequent flyers a health insurance program.
Qantas Assure will reward people with Qantas Points for being active with wearable technology playing a key role, and will feature travel insurance under the same umbrella.
Zurich's global CEO resigns
Zurich Insurance Group CEO Martin Senn is set to leave the business by the end of the year, with Tom de Swann filling in until a successor can be found.
Senn, who has been with the Switzerland's biggest insurer for 10 years, six of which as CEO, is said to be leaving by 'mutual agreement.'
The company confirmed that the process to appoint a successor was already underway and stressed that Senn's departure would not alter its strategic focus.
Zurich recently abandoned a potential takeover of RSA giving a $277 million bill relating to the Tianjin explosions as one of the reasons, along with losses of $300 million in the US for auto liability and other liens of business.
Senn said: "There have been some setbacks in recent months, but I am convinced that we have put in place the right measures for Zurich to reach its targets.
"I will remain closely tied to the company and am proud of what we have achieved together over the years."
Allianz' plan to exit coal investment
Europe's biggest insurer Allianz SE is planning to exit coal investments,
Advisen
has reported.
Group chief investment officer Andreas Gruber said: "Within the next six months we will sell shares that we hold in mining and energy companies generating more than 30% of their revenues from coal.
He said Allianz wouldn't sell bond investments in coal but would gradually exit when the bonds matured.
An Allianz spokesperson said the company had 4 billion euros invested in coal but more than 90% of that was in bonds.
The company planned to double investments in wind energy over the next several years, Gruber said.