Midweek Wrap: New liability manager for ACGS | Insurance Business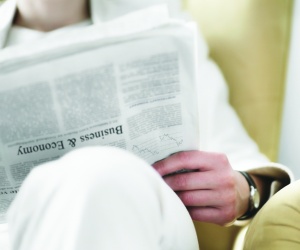 New liability manager for AGCS
Jim Christou has been appointed liability underwriting manager – southern region at
Allianz
Global Corporate & Specialty (AGCS), the company has announced.
Christou, who has more than 24 years of industry experience, has held senior roles at major multinational insurers overlooking southern region portfolios including most recently as a senior casualty manager in the global corporate segment.
Based in the AGCS Melbourne office, Christou will report to regional manager – liability, Mark Sbaglia.
Sbaglia said: "I'm very pleased Jim will be joining our team. His experience and market connections will be a strong addition to our proposition."
Risk rendezvous gets name change
The
ANZIIF
Risk Rendezvous conference,
which became more about the risqué than risk last year
, has had a makeover and name change, according to the industry body.
It is now being billed as the ANZIIF Insurance Conference NZ, with the tagline 'connecting insurers, navigating disruption, embracing change'.
ANZIIF said it has made the event 'refreshed, revitalised and relevant' for professionals from all sectors of the insurance industry with this year's focus being on the how the changing landscape of insurance signifies challenging times ahead for the industry.
ANZIIF's general manager - marketing and insights,
Meg Brideson
, said: "We found that the title 'risk' created a perception that it was more oriented towards risk management/risk managers.
"In addition the term 'rendezvous' is most often associated with reinsurance conferences.
"The content has actually always been very broad in its nature and the title now reflects this."
The conference will examine learnings from the following areas:
Recent changes to the NZ legislative agenda and what this means for the industry
The potential impact of changes in health and safety, drawing on real-life examples from Australia
The role of disruptive technology and innovation
How to identify the employees of the future and harness the right talent to deliver change.
Insurer rebrands travel insurance business
Travel insurer Allianz Global Assistance (AGA) has officially announced the rebranding of Comprehensive Travel Insurance (CTI) to Allianz Global Assistance New Zealand Limited.
AGA bought the 40-year old travel insurance business in April 2013, making it New Zealand's largest travel insurance travel provider. AGA's clients include AA, House of Travel, STA Travel, United Travel, Webjet, Expedia, ANZ,
Marsh
, and Ticketmaster.
Phil Hibbert, AGA New Zealand Chief Executive, said acquiring CTI was a logical and natural expansion of the AGA New Zealand business.
"Allianz Global Assistance is an internationally recognised and trusted brand which has [a] huge potential to grow in the New Zealand market," Hibbert said.
"The rebranding of CTI represents a strong strategic growth through an already well-established portfolio of white label insurance products sold through a solid foundation of established partnerships."
AGA, a part of the Allianz Group, entered the New Zealand market in 2011, offering travel insurance and emergency medical insurance to markets.