Midweek Wrap: QBE maintains mental illness stance | Insurance Business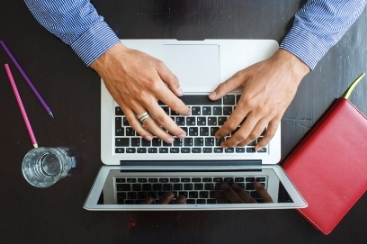 QBE maintains mental illness stance
QBE will retain mental illness cover as a 'necessary exclusion' despite a landmark tribunal decision which found in favour of a woman claiming she'd been the victim of discrimination.
Australian student Ella Ingram argued her case against QBE at a civil tribunal last year after the insurer turned her down when she tried to claim against her policy due to becoming too mentally ill to travel on a school trip to New York.
The legal case was to test whether the data QBE used was reasonable to be included and whether mental illness should be treated on a case by case basis.
Ingram was awarded $4,292 to cover economic losses and a further $15,000 for hurt and humiliation after the tribunal found QBE had breached the Equal Opportunity Act.
But the insurer said while it accepted the finding in this matter, the ruling would not affect policy wordings.
"With a significant number of Australians suffering from mental health illnesses to some degree in any given year, to provide travel insurance cover for mental health illness would significantly increase the cost of travel insurance premiums for the whole community," it said in a statement on its website.
However, QBE said it would welcome further engagement on the topic with the medical profession, government and non-government agencies as well as within the insurance industry and was continuing to work with the Insurance Council of Australia on the matter.
New role for Suncorp commercial insurance CEO
The Insurance Council of Australia (ICA) has appointed Anthony Day to its board of directors.
Currently the CEO of commercial insurance at Suncorp, Day was appointed last week thanks to his three decades of industry experience and knowledge.
ICA president Andy Cornish said: "His fellow directors look forward to benefitting from his insights and expertise as we seek to chart a path ahead for the sector.
"With insurers facing growing challenges from such issues as extreme weather events, disclosure and affordability, Mr Day will bring valuable perspectives to board discussions and deliberations."
Day has been CEO of the commercial insurance arm of Suncorp since October 2009, following a year at the business as EGM intermediated distribution.
Prior to that he was general manager of general insurance for Zurich after holding various positions with the company and with Chubb.
The ICA board now has 10 members which include leaders from
IAG
, Allianz,
AIG
, QBE, Swiss Re,
Munich Re
and Hollard.
Publisher enters travel insurance market
Fairfax Media has joined the panel of brands on comparison website comparetravelinsurance.com.au claiming it has unique insights into holidaymakers' travel desires.
Fairfax has launched its Traveller Insure product in partnership with ACE Insurance.
Sue Bennett, general manager (travel) at Fairfax, said: "Launching a new travel insurance product in the market is very exciting for Fairfax.
"From an editorial background we have expert knowledge in the holidays that people want insured."
Comparetravelinsurance director Natalie Ball said she was excited to expand the website's panel with a provider whose brand now only offered insurance but also inspired travel experiences and ideas.
Allied World's sharp profit drop
Swiss insurer and reinsurer Allied World Assurance has reported a 99% profit drop to $1.7 million in the fourth quarter of 2015, compared to $130.5 million in the same period last year.
The third consecutive quarter of unfavourable results prompted an 11.4% drop in the company's share price.
Allied World president and CEO Scott Carmilani said 2015 had been a 'challenging year, marked by a difficult underwriting environment and financial market volatility'.