Midweek Wrap: Two Christchurch mansion owners sue MAS | Insurance Business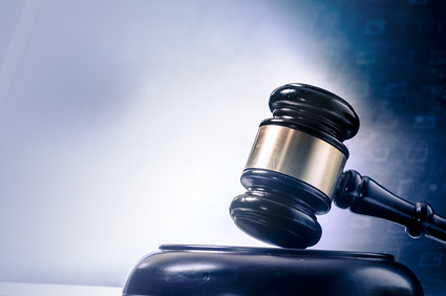 Two Christchurch mansion owners sue MAS
Medical Assurance Society (MAS) is being sued in the High Court by two of its members over disagreements with the policies on their Christchurch mansions.
One of the parties has claimed MAS' breach of policy was followed by a plaintiff suffering severe stress and experiencing childbirth complications.
Their Fendalton Road property was damaged in the September 2010 and the February 2011 quakes with extensive cracking to the floor slab and perimeter walls.
The cost to rebuild the property, which included a swimming pool and pool room, was assessed as $3.8 million by the owners, who rejected MAS' 2014 cash settlement offer of $2 million to repair it.
Another proceeding was filed against MAS where the plaintiffs claimed the cost to rebuild their Carlton Mill Road mansion was $7.15 million, according to the Christchurch High Court Earthquake Litigation List.
The plaintiff in that case alleged MAS breached the Fair Insurance Code by delaying and preventing payment.
MAS marketing and products general manager Mike Davy said the company could not comment on specific cases,
Fairfax Media
reported.
"It's important to note that our general preference when working with our members is to settle issues such as these outside of the courts," he was reported as saying.
Insurance claims specialist runs for council
A Christchurch insurance claims advocate is running for council in the upcoming local body elections.
Dean Lester has been selected by the Labour-aligned People's Choice group to represent Christchurch's new coastal ward,
Fairfax Media
reported.
He will take on incumbent councillor David East.
Lester, who helped launch the Canterbury Insurance Assistance Service, said his insurance experience gave him an 'excellent understanding' of how to break down barriers and find solutions.
"This kind of conciliation and communication is an important part of being a local government representative," he said.
Insurer investor reduces its stake
Auckland-based investor Devon Funds Management has cut its stake in Tower Insurance from just under 12% to just under 8% in the wake of the insurer's Half Year update last week.
Tower reported a net loss of $8.7 million in the six months to 31 March, down from a $4.9 million loss a year earlier.
Devon reduced its holding to 13.1 million shares, or 7.8% of the shares on issue, from 20.2 million shares, or 11.9% of the company, according to a substantial shareholder notice published to the NZX.
The shares were sold between March 14 and May 27. Tower shares closed at $1.76 on March 14 and fell over the period to $1.465 on May 27.
While Tower shares had risen by 4.4% or 6.5 cents at $1.53 on Monday, they have fallen 22.8% since January and were down 30,6% on a year ago,
BusinessDesk
reported.