More class action talk in Chch | Insurance Business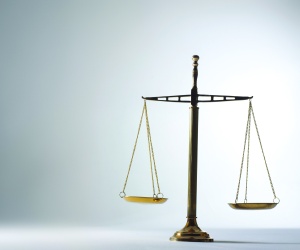 It is being pitched as a potential $1 billion class action against government-owned
Southern Response
.
Christchurch lawyer Grant Cameron is inviting thousands of unsettled policyholders to join together against Southern Response, saying he has got the backing of international financiers Litigation Lending Services.
"Southern Response is only meeting 40-50% of the amounts claimed based on its own inadequate building reports," Cameron said.
"This is not an organisation concerned with its policyholders. This is an organisation concerned with limiting its own financial exposure.
"Our litigation funder can get independent experts to tell you the real value of Cantabrians' claims, and fight for damages including anxiety, stress, relocation, rent, storage and any other cost because of payout delay."
The litigation is proposed on a no win – no fee basis.
"If the action is successful, LLS and GCA fees will not exceed 20% of the claim and, in some circumstances, the amount will be significantly less," Cameron said.
"Put simply, if the policyholder does nothing, they are likely to only get 40-50% of their claim value met by Southern Response. If a policyholder spends no more than 20% of their claim value, they are in line to recover 100% of their claim."
Cameron said he was confident of success, and cited previous wins including Cave Creek, Lake Alice psychiatric hospital and more recently in the Supreme Court for the Quake Outcasts group over Christchurch red zone issues.
However, Cameron said court action was not inevitable.
"Southern Response may recognise that it is now in a very vulnerable position and it may decide it's prudent to reach a negotiated resolution with us. Obviously that would be the sensible way to resolve matters," he said.
Southern Response had not responded to
Insurance Business'
request for comment at the time of publication.
This latest class action development follows recent efforts by LPF Group director Bruce Sheppard and lawyer Kalev Crossland to gather interest for
a legal action against insurers which they said would put the 'utmost good faith' tenet to the legal test
.
However, top insurance law expert Professor
Rob Merkin
QC told
Insurance Business
there were
several reasons why this could be tricky
.