More uncertainty looming for NZ insurance company? | Insurance Business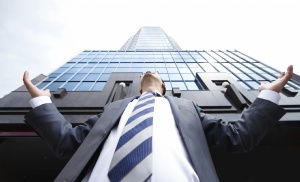 With just two days to go before the New Zealand Commerce Commission is due to give its decision on
IAG
's proposed acquisition of
Lumley
General Insurance, reports that its building is now on the market have prompted further speculation on the future of New Zealand's third largest insurer.
The 29-floor Lumley Centre on Auckland's Shortland Street with its distinctive Lumley signage is owned by Australian-owned Dexus Property Group which is divesting its last remaining office building in New Zealand.
The tenants include Lumley General Insurance, Simpson Grierson, Macquarie Group and Minter Ellison Rudd Watts.
The sale is being jointly run by JLL and Knight Frank who are offering it via a public expression of interest campaign.
A spokeswoman for Dexus, which is a real investment trust listed on the Australian Securities Exchange, said she could not comment on the sale of Lumley and would not be drawn on how much interest had been shown in the sale of the building.
"Lumley Insurance has the signage rights to the building and DEXUS makes no comment in relation to matters relating to Lumley Insurance," she said.
"The tenants have leases in place with the current owner and should the property be sold the new owner will take over responsibilities as the lessor."
As one of Auckland's few premium grade office towers and built only in 2005, the building is expected to make a record sale.
A Lumley spokesperson said they didn't wish to give an official statement at this stage saying Lumley wasn't directly involved with the sale and the two
events
were unrelated.
Warren Berman, director of asset services with real estate service company CBRE, who manage the property for Dexus, said it was certainly quite a coincidence.
He said: "It's nothing to do with the Lumley sale. It is coincidental but totally unrelated. It doesn't affect the tenants at all."
However, he acknowledged one possible effect would be if the new owners decide to change the property management company.
But he remained hopeful that CBRE would retain the contract: "We hope that we retain it, it's a great building and we've got good relationships with all the tenants."