Movers & Shakers: Digital specialist's 'powerful' essay secures win | Insurance Business New Zealand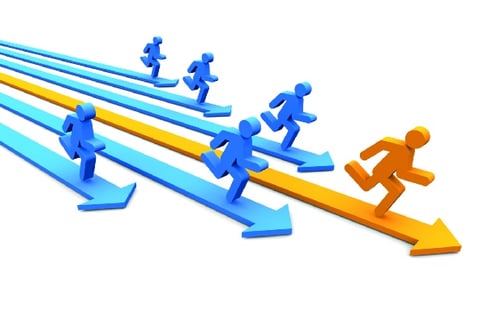 Digital specialist's 'powerful' essay secures win
Matt Giles of
AA Insurance
is the winner of the 2015 ICNZ &
ANZIIF
Scholarship after wowing judges with his essay on the insurance industry's response to rapidly emerging technologies and societal change.
Giles is a digital specialist and was awarded the $10,000 international study scholarship which he will use to attend an international insurance or leadership conference.
Giles said what a 'great privilege' it was to receive the award: "I look forward to sharing what I learn with the local industry, and hope to inspire New Zealand insurers to innovate locally and embrace emerging technologies."
ANZIIF CEO
Prue Willsford
, who was one of the five panel judges, said Giles' entry represented an important shift in thinking from not just responding to change, but initiating it.
"Matt's incisive discussion on the role of the industry in leading technological advancement and innovation was powerful, as was his focus on the opportunities available to us as an industry.
"He is a deserving winner of the scholarship and a clear asset to New Zealand insurance," she said.
Fellow judge, ICNZ CEO Tim Grafton, also commended the essay.
"Matt's entry was outstanding. It was scholarly, well researched and though-provoking. It was the kind of entry that made you want to read it again," he said.
The scholarship runner-up was Emma Wallace, a casualty underwriter at ACE Insurance.
The other judges were Paul Munton, EGM broking branches at
Rothbury
,
Chris Curtin
, CEO of AA Insurance, and
Martin Kreft
, New Zealand regional manager at
Munich Re
.
IAG's outgoing boss nails NZ first
Jacki Johnson has become the first woman to be named winner of the New Zealand Herald's Business Leader of the Year for 2015.
Among the reasons given by the judges were Johnson's 'strong leadership and ability to move the company from strength to strength'.
Johnson, who said she felt overwhelmed at being recognised, said: "I feel very humbled and very privileged."
She was also quick to credit the people within her team as well as the support from her husband.
ICNZ CEO Tim Grafton complimented her humble demeanour and ability to connect with someone at any level adding that what Johnson had done in New Zealand would be very sadly missed.
QBE director retires
QBE non-executive director John Graf has retired from the board as of 31 December 2015, the company has announced.
QBE board chairman Marty Becker said: "John has been a highly valued member of the board. We thank him for his outstanding contribution to the board and wish him every success in his future endeavours."