Movers & Shakers: Former minister's new insurance role | Insurance Business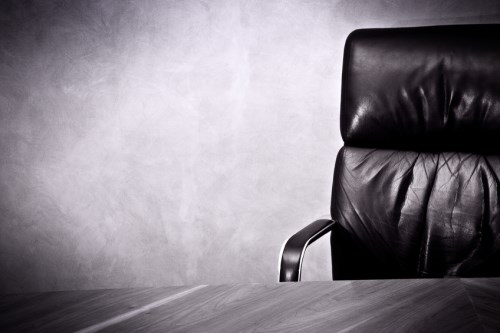 Former minister appointed as NZ chairman
Private health insurer nib New Zealand has appointed former New Zealand Minister of Health Tony Ryall as new chairman of the board, as its former chairman Alan Clarke steps down to focus on other interests.
Ryall assumes the chairmanship after serving as an independent director for nib NZ since February 2015. In a statement, the private health insurer said Ryall 'brings a wealth of health industry experience, having served as the Minister of Health from 2008 until his retirement in 2014.'
"While nib is relatively new to New Zealand, it is bringing new energy and innovation to the health insurance market. I'm excited about the opportunities ahead with nib establishing itself as the country's fastest growing health insurer," Ryall said.
Alan Clarke, who has served as chairman since March 2013, relinquished his position to focus on his duties as managing director and CEO of Hellaby Holdings Ltd. He will remain as an independent director of the nib NZ board.
nib NZ, which holds nearly 16% of New Zealand's health insurance market, was launched in October 2013, following nib Holdings Limited's acquisition of Tower Medical Insurance in 2012.
Global insurer names new regional president, Asia-Pacific
Chubb Limited has announced the appointment of the company's new regional president, Asia-Pacific, as well as two other senior management positions for its Overseas General Insurance Operations.
Paul McNamee, with more than 20 years of insurance industry experience, has been named regional president, Asia-Pacific. McNamee will oversee the general management and business results for all operations in the region, and will report to Juan Andrade, executive vice president, Chubb Group, and president, Overseas General Insurance.
McNamee was deputy regional president and executive vice president, Commercial Property & Casualty, Asia-Pacific since September 2013, a position he retained even after ACE's acquisition of Chubb in January 2016.
McNamee also held various leadership roles in ACE – as president of the company's North America property & specialty lines; head of property and technical lines for Asia-Pacific; COO for ACE Hong Kong; and EVP and head of ACE's international property and technical lines business.
McNamee will succeed Juan Luis Ortega, who was named regional president, Latin America. Also among Chubb's new senior appointments is Jorge Luis Cazar as division president of the company's international accident & health insurance business.
"It is a great pleasure to announce these leadership appointments for our international operations. These three executives are proven insurance professionals, each with a long track record of accomplishment across multiple regions of the world," said Andrade.
On McNamee's appointment, Andrade said, "For Paul, who has been serving as deputy president for Asia Pacific and is a proven commercial P&C executive and internationalist with extensive experience in Asia, Europe and the United States, the opportunity to now run our diversified Asia Pacific region represents the next major step in a very successful career."
The appointments will take effect this northern hemisphere autumn.
New president for major Aussie industry body
The Insurance Council of Australia (ICA) has announced that Mark Milliner has returned as president.
Milliner, currently
IAG
's chief operating officer, was a director of the ICA board from 2009 to 2015 and held the presidential position from 2012 to 2014.
Andy Cornish has retired from the ICA board having served in the position since January 1 2015.
Heinrich Eder, retiring managing director of Munich Holdings of Australasia, also stood down from the board.
"Mark's two decades of experience and his passion for the industry, as well as his expertise in businesses such as workers' compensation and compulsory third party insurance, will be pivotal in helping the industry take on the economic, technological and regulatory challenges of the coming years," ICA CEO and board executive director Rob Whelan said.
"I am pleased to accept the role of ICA President and look forward to working with ICA CEO Rob Whelan and the Board on ensuring a sustainable future for the industry, and engaging with stakeholders to build stronger and more resilient communities," Milliner said.