Movers & Shakers: Former Vero NZ CEO's new role | Insurance Business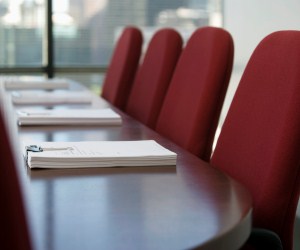 Former NZ CEO's new role
The former CEO of
Vero
New Zealand, Gary Dransfield, has been appointed CEO Personal Insurance by Vero parent company Suncorp Group.
Dransfield was acting as
interim CEO Suncorp Life from 1 October following his departure from New Zealand
but began his new role yesterday following Mark Milliner's resignation (see story below).
Jeremy Robson CFO Suncorp Life will act as Suncorp Life CEO in a caretaker capacity until a permanent candidate is appointed.
Paul Smeaton
, formerly EGM Statutory Claims, Commercial Insurance, replaced Dransfield in the Vero NZ CEO role on 14 September.
Prior to joining Suncorp in 2009, Dransfield held senior positions in operations, strategy, and marketing at companies such as
IAG
, AMP and St George Bank, and boasts more than 30 years' experience in the retail financial services industry.
Suncorp Group CEO and managing director Michael Cameron said: "Gary is an outstanding and experienced executive and I am confident his leadership and track record will build on the momentum we already have in the business."
Dransfield said Suncorp's proud history of customer service, innovating new products and driving industry change made him excited for the future of the company's personal insurance business.
"I am delighted to lead a passionate team, fiercely committed to innovation, driving change and delivering greater value for our customers," he said.
"As an industry-leading insurer, Suncorp has built an enviable reputation for being there for customers and we have an opportunity to take this to a new level."
Cameron also thanked Milliner for his contribution over his 21 year career at Suncorp including the past six years as CEO of the Personal Insurance business.
"Mark leaves behind a strong team and a business in robust condition," he said.
Major insurer loses another executive
IAG has announced that chief strategy officer, Leona Murphy, will resign from the business effective 31 December 2015.
Murphy's decision to stand down
follows that of CEO and managing director, Mike Wilkins
, and
chairman, Brian Schwartz
, both of whom announced their retirement from the company over the previous weeks.
The
Sydney Morning Herald
has reported that Murphy had informed the company of her plans to leave at the start of this year.
Having joined the business in 2007 as group executive, business services, Murphy has worked as chief strategy officer and chief transformation officer and
played a role in the integration of the Wesfarmers business
.
Murphy was also given an
expanded role upon the creation of IAG Labs
taking on the additional responsibility of enterprise operations and has more than 20 years' experience in the insurance industry.
Wilkins thanked Murphy for her commitment to the company throughout her time with IAG as she helped place the insurer on the best path for future growth.
"Leona has been a key member of our team and was instrumental in IAG's journey over the past eight years," Wilkins said in a statement to the ASX.
"In particular, her leadership and commitment to creating a purpose-led organisation and to delivering on our transformation agenda have ensured that IAG is well-placed for the future.
"We wish Leona all the best as she pursues a non-executive director and broader portfolio career."
Murphy's resignation caps a tumultuous period for IAG as the company
decided to end its pursuit of further business growth in China
and will search for a new chairman to join the incoming CEO and managing director, Peter Harmer, to bolster the business.
Murphy was named one of Australia's 100 Women of Influence in 2015 for her work as co-chair of the United Nations Environment Programme's Principles for Sustainable Insurance and will return to Queensland to focus on the next stage of her career as a non-executive director, the statement continued.
IAG nabs new COO from a rival
IAG has appointed Mark Milliner as IAG chief operating officer, effective mid 2016, following his departure from his role as CEO Personal Insurance at Suncorp.
Milliner will report to IAG managing director and CEO designate Peter Harmer along with other members of IAG's executive team. The company said other executive reporting lines will remain unchanged with full details of Milliner's portfolio to be announced later this year.
Harmer said he was delighted with Milliner's decision to join the company.
"Mark is one of our sector's leading executives. His experience in leading and growing insurance businesses and his passion for customer service will be a tremendous asset as we continue to build up our business for future success," he said.
Milliner held a number of senior roles during his 20 years at Suncorp including Group Executive Commercial Insurance and General Manager Workers' Compensation.
In his most recent role he was responsible for a range of consumer brands including AAMI, GIO and Suncorp Insurance.