Movers & Shakers: IAG announces new exec appointment | Insurance Business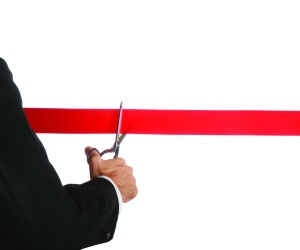 IAG announces new exec appointment​
IAG has announced the appointment of a new board member with Jonathan Nicholson taking the position of independent non-executive director, effective September 1.
Nicholson holds the post of non-executive chairman of the Westpac Foundation and is also a director of Cape York Partnerships and QuintessenceLabs.
Chairman of IAG, Brian Swartz, said that Nicholson's appointment to the board complements the existing pieces at the executive level.
"We are delighted to welcome Jon to the Board," Schwartz said.
"With significant strategic financial and analytical expertise gained working across industry, consulting and government, Jon brings a unique combination of perspectives and strongly-honed judgment on complex strategic opportunities."
Earlier in his career, Nicholson spent three years as chief strategy officer and five years as head of strategy and M&A with Westpac before his retirement in 2014.
Insurer appoints new director
Privately owned credit surety and financial risk insurer,
CBL Insurance Ltd
, has appointed a new independent non-executive director to the board.
Paul Donaldson brings his extensive experience with European insurance companies to join the five person board headed by chairman Sir John Wells.
Formerly a senior executive with Royal Sun Alliance Group where he worked for 38 years, Donaldson has been an independent director of CBL's European subsidiary CBL Insurance Europe (CBLIE) since last September and chairs that company's Risk Committee.
He was also a former president of the Irish Insurance Federation.
His appointment follows the recent selection of UBS,
Forsyth Barr
and Bancorp Corporate Finance to assist CBL in assessing growth plans, including its capital structure, the company said.
Wells said: "Paul brings considerable international public company experience to the board as well as bringing extensive knowledge of the insurance industry in Europe where CBL writes a good portion of its insurance and reinsurance business."
CBL managing director
Peter Harris
added: "Paul has made a substantial contribution to CBLIE since his appointment, and we are delighted we will now be able to utilise his skills and knowledge across the entire Group."
New product launched in NZ
Dual NZ
, backed by Lloyd's of London, has teamed up with local broker Mainprice King to develop a 'capped conveyancing' insurance policy to address what they feel is a 'notable gap' in the market.
The product, which is designed to manage risks associated with residential property transactions to benefit property lawyers and their clients, has been trialled by an Auckland law firm over the past eight months.
Mainprice King CEO Jeff Williamson said: "This is a brand new kind of policy for New Zealand that is based on residential conveyancing products available in the UK.
"The policy is designed to cover the cost of fixing any adverse matter related to the purchase of residential property including matters not revealed or identified by searches or enquiries (up to $100,000 per policy)."
Williamson said included were things such as:
Non-compliance with registered covenants/encumbrances, including fraud
Lack of building consent or unauthorised additions
Boundary disputes
Seller misrepresentation
Unknown rights over the property
Among the advantages for lawyers in purchasing the policy was a reduction in professional indemnity claims and reduced PI premiums.
Insurer completes sale of Argentine business
QBE
has announced the completion of the sale of the Group's workers' compensation business in Argentina, effective 10 August 2015.
A company with a significant presence in the Argentine insurance market, La Caja Aseguradora de Riesgos de Trabajo ART SA, has bought the business. It is wholly owned by the Werthein Group.
Total proceeds after settlement of a pre-disposal dividend are around $55 million, representing approximately 1.8x AIFRS book value, the company said. Profit on sale before tax is approximately $21 million.
The company said the sale would positively impact the Group's APRA PCA multiple and S&P capital position due to the removal of significant risk charges and approximately $19 million of intangibles.
The foreign currency translation reserve (FCTR) recycling charge of $65 million, would not impact QBE's capital base, the company said.
QBE's interim 2015 results, which are due to be announced on 18 August, will include a full six months of results from the Argentine workers' compensation business.