Movers & Shakers: Insurer Vero announces new director | Insurance Business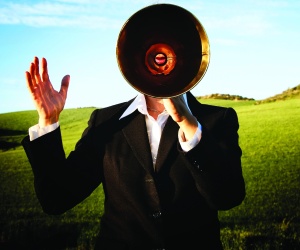 Insurer announces new director
Alison Gerry has been appointed a director of
Vero
Insurance New Zealand Ltd, Vero Liability Insurance Ltd and Asteron Life Ltd.
Gerry comes with experience as a professional director with significant financial, commercial, governance and strategic experience in the financial services sector in New Zealand, Australia, London and Hong Kong.
Her appointment took effect on 30 July 2015 following Sir Eion Edgar's retirement from these boards.
New manager for AIG NZ
AIG has appointed Vicki Stevenson to the role of SME package and programmes profit centre manager.
Stevenson will be responsible for articulating a strong, profitable growth vision for AIG's SME package business, the company said in a statement.
With 26 years of New Zealand industry experience, Stevenson joins AIG from
NZI
where she managed the northern region, Aon CPF business.
AIG said she had built up a strong market presence and credibility through various national relationship and underwriting roles for NZI and Vero.
AIG New Zealand CEO,
Mike Raines
, said: "We look forward to welcoming Vicki to AIG and we're excited about her enthusiasm to drive this essential area of our business forward."
CBL readying for IPO
Credit surety and financial risk insurer
CBL
has registered its product disclosure statement with regulators in New Zealand and Australia for what will be New Zealand's second initial public offering (IPO) this year.
The Auckland-based insurer is aiming to raise $132 million, including $90 million of new capital, and its shares are expected to begin trading on 13 October on the NZX and Australia's ASX.
CBL chairman Sir John Wells said the offer was being made to institutional investors in New Zealand, Australia and overseas, and to retail investors in New Zealand. There was also a priority pool for CBL employees worldwide, and close business associates.
Wells said listing would increase CBL's profile and broaden its investor base, with money raised in the IPO largely to be used to fund growth, including the
$46 million acquisition of Australian insurer Assetinsure
, and to increase CBL's regulatory capital capacity.
"Our continued growth in both revenue and operating profit is testament to the strength of the international network we have built up; we have identified several opportunities for further growth and development, and the money we raise from this offer will help us take advantage of those opportutunities," Wells said.
CBL managing director
Peter Harris
was confident that the volatile market environment would not have too much impact on the final pricing of CBL's offer.
Harris said he expected the recent weakening of the NZ dollar, and its medium term outlook, to positively affect CBL's bottom line.
Mediation hoped to settle CCC insurance issues
Christchurch City Council's
on-going insurance wrangles
could take a step forward this week with mediation set to take place with its insurer Civic Assurance.
The two parties have so far not been able to agree on the council's almost billion dollar insurance claim, including whether Lancaster Park is a repair or rebuild.
Mediation was due to start today, continuing until the end of the week.