Movers & Shakers: Key appointment made for Zurich | Insurance Business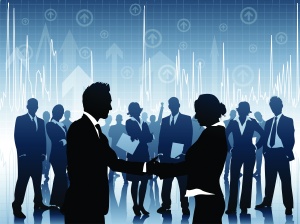 Key appointment made for Zurich
The former sales and distribution manager for Alliance in Melbourne, Ross McCallum, has taken up a key position at Zurich as state distribution manager for Victoria & Tasmania.
Prior to that he was the national cluster manager based out of Sydney where he developed and delivered on key sales strategies across broker cluster groups and AR networks.
McCallum, who has over 14 years in the insurance industry, will commence the role on 24 June 2014.
State manager Victoria and Tasmania, Chris O'Connor, said: "Ross is well known and highly regarded amongst brokers. His in-depth understanding of general insurance and the intermediated market, combined with strong client management experience makes him an asset to Zurich."
New senior associates at law firm include insurance litigators
Three of the six new senior associates to be appointed at law firm Chapman Tripp are experienced insurance litigators.
Anna Kraack, based in Wellington, specialises in civil litigation, with a focus on contract disputes, gas and energy, aquaculture, insurance and trusts.
Sarah Lester and Emily Whiteside have been appointed to the Christchurch office. Lester specialises in construction, engineering and insurance across all forms of dispute resolution, including mediation, arbitration and litigation.
Whiteside works in insurance-related and civil litigation, advising insurer and insured clients on professional indemnity, statutory liability, public and products liability, and general liability matters.
Suncorp actuary wins scholarship
The winner of the 2014 Aon Benfield scholarship is Jenna Cooke, actuary with Suncorp Commercial Insurance for her essay on the topic, "Will the Google car end automobile insurance as we know it?"
As part of her prize, Ms Cooke will attend the 49th annual Aon Benfield Global Clients Reinsurance Seminar in London in June, where she will gain an understanding of the principles and practices of arranging reinsurance on a global scale.
Robert de Souza, president APAC/CEO Australia and New Zealand, Aon Benfield said: "Congratulations to Ms Cooke on an outstanding accomplishment with an essay that included an emphasis on the need for continuous industry innovation."
Anziif CEO
Prue Willsford
said: "Jenna's essay showed innovation and breadth of vision regarding the complexity of change and the ongoing evolution of the insurance industry.
"Her personal commitments to further education and leadership within the industry are also impressive and demonstrated that she is a great example of the future leaders of our industry."
New CFO starts role at QBE
Pat Regan has assumed his role as QBE Group's chief financial officer as of Monday 2 June.
Regan, who was formerly finance director at Aviva in the UK, will work with outgoing CFO Neil Drabsch until 28 February 2015 to ensure an orderly handover.