Movers & Shakers: Major insurer's NZ boss eyes move to Sydney | Insurance Business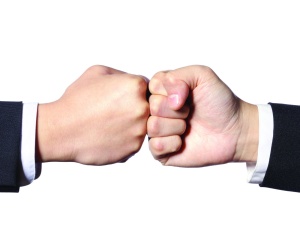 Major insurer's NZ boss gets new expanded role
Zurich's general manager of New Zealand, Adrian Riminton, is moving to Sydney where he will step into his new role as executive general manager commercial.
The move has prompted Zurich's Australian CEO Daniel Fogarty to promise brokers more focus on propositions and relationships.
Riminton will retain ongoing oversight of the New Zealand operations but Christina Chellew, currently the NZ underwriting manager, will be acting general manager New Zealand.
Riminton, who joined Zurich in 2010 and is an existing member of the general insurance executive team under Daniel Fogarty as CEO, is a qualified lawyer with a 20 year background in financial services in both Australia and New Zealand, the last 12 years of which have been in insurance.
Fogarty said he was delighted with the appointment. "Adrian is an active and highly valued member of our executive team. I have no doubt that he will drive the best outcomes in our broader SME and Middle Market Commercial business in Australia and New Zealand.
"I am excited to be leading such a strong team into the future. With Adrian as EGM Commercial and Giles Crowley as EGM Global Corporate along with others in the Executive, brokers can expect to see even more focus on our propositions and relationships."
Insurance expertise boosted for top law firm
London barrister Toby Gee has been appointed as a special counsel for top tier New Zealand law firm Minter Ellison Rudd Watts at a time when rising earthquake litigation has prompted the need for more technical nous.
Gee, who is recommended in the international research directories Chambers and Partners and The Legal 500, has joined the firm's Wellington office.
With more than 20 years' experience as independent counsel specialising in insurance, professional negligence, commercial, engineering and construction, product liability and medico-legal litigation, Gee said he hoped to bring his expertise to the growing number of cases arising out of the Christchurch and Wellington earthquakes.
He said: "Following the earthquakes in Christchurch and Wellington, the quantity and complexity of New Zealand insurance claims is growing and of global significance.
"I bring a broad range of strategic experience advising and representing clients in hard-fought and challenging disputes, often in novel or abstruse commercial situations.
"I am excited about joining the dynamic and forward-thinking insurance and litigation team at Minter Ellison Rudd Watts and look forward to working with our clients."
Minter Ellison Rudd Watts managing partner Mark Weenink said: "Toby's extensive international litigation experience means he is in an ideal position to help clients with large scale insurance and commercial disputes, the likes of which New Zealand is only now experiencing."