Movers & Shakers: New deputy chair for insurer's board | Insurance Business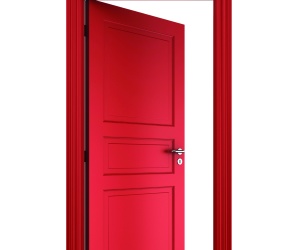 New deputy chair for insurer's board
The board of
IAG
has appointed Elizabeth Bryan to the role of deputy chairman.
IAG chairman Brian Schwartz said Bryan's appointment would provide additional support to the board and chairman as IAG continued to embed a number of strategic initiatives.
These included the integration of the former Wesfarmers business and the new strategic relationship with Berkshire Hathaway.
"As we focus on setting the business up for future success, we want to ensure IAG continues to benefit from the guidance and support of a strong, diverse and skilled board," said Schwartz.
"In the role of deputy chairman, Elizabeth will have increased exposure to the business and management and we expect her greater involvement with the company will benefit all our stakeholders."
Bryan, who joined the IAG board in 2014, has over 33 years' experience in leadership, strategy and finance and is chair at Virgin Australia Group and Caltex Australia.
She is also a director of Westpac Banking Corporation, a member of the Takeovers Panel and President-Designate of YWCA NSW.
New leader for direct reinsurer
Gen Re
have announced that Andrew Flitcroft will assume the role of managing director of general reinsurance in Australia.
Flitcroft will also take on the role of regional treaty manager for the Asia Pacific region as of July 31st, taking over for Pietro Toffanello, who has moved to the United Kingdom to work with Faraday.
Robert Jones, president and chief marketing officer of General Reinsurance Corporation, believes that Flitcroft's experience will develop the strong foothold Gen Re have in the region.
"We are confident that Andrew's experience and knowledge will continue to advance our marketing efforts across the important Asia Pacific region," Jones said.
"We are committed to continually providing the best Gen Re has to offer to each of our clients, and we have the right marketing and underwriting leadership team in place to deliver an unsurpassed reinsurance product."
Flitcroft joined Gen Re, a Berkshire Hathaway company, in 1996 and is currently deputy property/casualty regional manager for the company and will join Damien Leary and Tobias Pfau in the Asia Pacific leadership team.
Insurance law partnership splits
Auckland-based insurance litigation firm Jones Fee is separating into two different firms as of September 1.
Greg Jones told
NZLawyer
that he will be settling his plans over the next few weeks.
Jones has extensive experience in general and commercial litigation and co-authored the New Zealand commentary on the Insurance volume of Halsbury's Laws of England.
Philippa Fee, Craig Langstone, Pauline Barratt and Cecily Brick will be known as Fee Langstone.
Fee has been practicing as a commercial litigation specialist since 1980 and became a partner of the predecessor firm to Jones Fee in 1986.
More details will be available closer to the launch dates for each firm.
Insurer appoints new national manager
Seasoned insurance professional Chris Sutherland has recently joined
QBE
as National Manager, Distribution, with particular responsibility for the development of new distribution opportunities, specifically new distribution channels and personal lines opportunities.
Sutherland joins QBE from
Lumley
Insurance, where he was responsible for the Westpac distribution relationship.
Prior to that, Chris had 10 years at IAG in various direct and broker distribution roles.