Movers & Shakers: Zurich ANZ CEO to leave | Insurance Business New Zealand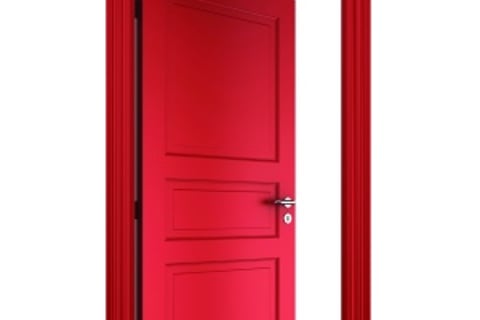 Zurich ANZ CEO to leave
Daniel Fogarty, Zurich's CEO general insurance Australia & New Zealand, is leaving the company on 23 September 2015, Zurich has announced in a statement.
The company said Fogarty "will take a well-earned break and then pursue other endeavours."
Fogarty has been in the role since mid-2012 having joined Zurich Australia in October 2009. Under his leadership, Zurich won the NIBA general insurer of the year award in 2013 and 2014 and the
Insurance Business
insurer of the year in the same years.
"Daniel is passionate about employee development and engagement, and has been a strong advocate for Zurich's community work, increasing diversity and retaining and attracting talent to our industry," the company said.
"Zurich wishes to thank Daniel for his dedication and contributions and wishes him all the best for his future."
Until a successor is appointed, Rajbir Nanra, currently CFO for Zurich general insurance ANZ, has been appointed CEO on an interim basis effective immediately.
IAG's board changes; additional company secretary
IAG has announced that independent non-executive director, Yasmin Allen, will retire from the IAG board, effective 30 September.
Having joined the board in November 2004, Allen also became a member of IAG's people and remuneration committee (PARC), audit committee and risk committee.
"Yasmin has made an extensive and valuable contribution to IAG throughout the past 11 years as a director and board committee member. She has been an excellent director and a wonderful colleague and we wish her all the best as she pursues her other roles," chairman Brian Schwartz said.
With Allen's retirement, the IAG board has made changes to the membership of its committees. Elizabeth Bryan will be appointed as a member of the risk committee, Jon Nicholson will be appointed to the risk and audit committees, and Alison Deans will be appointed to PARC and will cease to serve on the risk and audit committees.
In other company developments, IAG has also appointed Sejil Mistry-Moodley as an additional company secretary with immediate effect, it has been announced.
Taryn Morton's resignation as a company secretary of IAG will be effective from 2 October 2015.
Chris Bertuch remains the company secretary of IAG and the person responsible for communications with the ASX under listing rule 12.6, the company added.
Industry icon honoured
With an incredible 52 years of service as a motor vehicle assessor, Alan Lacey has been farewelled into retirement by admiring colleagues.
Lacey, who has worked as an assessor for State,
Lumley
and more recently
NZI
, finally hung up his clipboard last week.
He joined the Lumley team in 1991, where he was tasked with setting up an assessment programme which went on to become a benchmark for the industry.
Ian Taylor, national manager CMV, said Lacey was well known for his integrity and for being tough but fair.
"He'll be missed in the CMV team, but his legacy will live on through the valuable contribution he's made over the years."
Honorary life members appointed at NZILA
Former New Zealand Insurance Law Association (NZILA) president Richard Johnstone and former NZILA treasurer
Darryl Cowan
have been appointed honorary life members of the association.
Johnstone, who heads the insurance team at Wynn Williams, and Cowan, CEO of
Cunningham Lindsey
, joined Lumley's Roger Scholes in the honour at the AGM held at NZILA's annual conference this month.
The NZILA also re-elected Jonathan Scragg as president,
Leon Briggs
as treasurer, Frank Rose as secretary and
Myles Noble
as vice president.
The committee also discussed changing the rotation of the annual conference to a four centre rotation to include Queenstown permanently.
Next year's conference will be held in the popular resort and will tie in with the start of the school holidays.