Multi-million dollar insurance settlement prompts Chch pledge | Insurance Business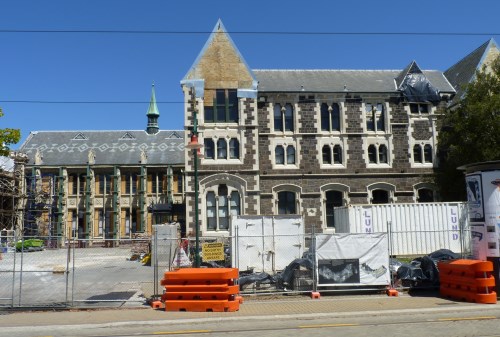 A dispute with insurers
Vero
and Mitsui Sumitomo has been settled two weeks before the scheduled court hearing, prompting the insured – commercial property company Emmons Developments New Zealand Ltd – to announce its commitment to restoring properties in Christchurch city centre.
Emmons owns the old Rydges Hotel building, the former Christchurch City Council car park on Oxford Terrace, and also owned the now-demolished Grant Thornton building which overlooked Cathedral Square,
Fairfax Media
reported.
The block is immediately next to the land planned to site the Christchurch convention centre, something Emmons said via law firm Anthony Harper it was 'very pleased' about.
Court documents revealed Emmons had been paid nearly $43 million by its insurers for material damage losses to the three buildings, the
Fairfax Media
report said.
Emmons filed a business interruption claim against Vero Insurance and Mitsui Sumitomo with representation from Anthony Harper partner Peter Woods.
The claims were for various amounts with one 'business as usual' claim being for over $5.1 million.
The company released a statement saying it had received 'almost the full amount' it had sought and that it had been one of the most 'straight forward' of its claims.
It received the payout two weeks before the hearing date.
There were still outstanding insurance issues to be resolved, it said.
"Our present situation is like that faced by many in Christchurch after the disaster – we are in dispute with our insurance carriers over reinstatement and repairs," the company said.
"This dispute turned into litigation, as our differences have not been resolved.
"We have paid our policy premiums and did not expect the differences between ourselves and the insurance carriers to become so difficult to resolve."
Emmons said it was committed to the reinstatement and repair of its damaged buildings and intended to be part of the skyline of the new Christchurch.
"We were here before the earthquakes, we were here when the earthquakes happened and we intend to be here when the rebuild is completed, and Christchurch is a new city."
Emmons had filed at least one other set of proceedings against its insurers in relation to the Grant Thornton building in 2014, according to the High Court earthquake list.
The company's sole shareholder is Singapore-based Naoaki Sun, but records showed that one of its directors resided in Christhchurch,
Fairfax Media
reported.
Insurance Business
was awaiting a response from requests for further comment after approaching Vero, Mitsui Sumitomo, and Anthony Harper.
Related stories:
Insurance wanted for multibillion Chch underground infra
Prattley case to go to the Supreme Court
New class action launched against Southern Response