Munich Re and Aon shed light on Cyclone Debbie costs | Insurance Business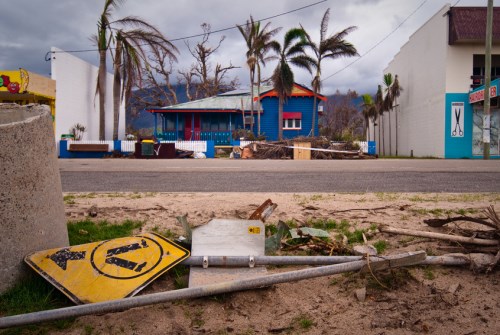 Cyclone Debbie was the second largest natural disaster in the world in the first half of 2017, according to
Munich Re
.
The international reinsurer said in its latest report that the cyclone which hammered Queensland and New South Wales before making its presence felt in New Zealand, had overall losses of US$2.7 billion and insured losses estimated to be US$1.4 billion.
Globally, losses from natural catastrophes hit US$41 billion, with US$21.5 billion in insured losses, compared with overall losses of US$111 billion in 2016 and US$32 billion in insured losses.
The first half of 2017 also saw both insured and economic losses dip under the 10 year average of US$29 billion and US$102 billion respectively.
Hermann Pohlchristoph, Munich Re board member responsible for Asia-Pacific, said that while Cyclone Debbie was one of the biggest events of the last six months, the region was relatively unscathed.
"In terms of actual loss amounts, Asia and Australia were not as badly hit by natural disasters as they often are," Pohlchristoph said.
"The loss pattern of Cyclone Debbie in Australia clearly shows that exposure in certain areas continues to be high and that industry needs to address this issue through improved structural measures and professional insurance cover."
In a similar report released by
Aon
's Impact Forecasting, Cyclone Debbie was estimated to have had an economic loss of US$2.5 billion – see
full article here
.
The Impact Forecasting Global Catastrophe Recap found that economic losses for the first half were estimated to be US$53 billion with insured losses estimated to be US$22 billion.
"The financial toll from natural catastrophe events during the first six months of 2017 may not have been historic, but it was enough to lead to challenges for governments and the insurance industry around the world," Steve Bowen, Impact Forecasting director and meteorologist, said.
"Other events – such as Cyclone Debbie in Australia, flooding in China and Peru, wildfires in South Africa, and a series of windstorms in Europe – led to notable economic damage costs.
"As we enter the second half of the year, much of the focus will be on whether an El Niño officially develops."
Related stories:
Aon Benfield sheds light on global economic natural disaster loss total
Tasman Tempest tops $62 million