Munich Re reinsurer says profits up in Q2 | Insurance Business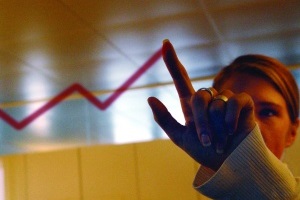 German reinsurance giant
Munich Re
said its profits were up strongly in the second quarter and the company was on track to meet its full-year targets.
Munich Re said in a statement that its net profit jumped by 44.9 percent to 765 million euros ($1.0 billion) in the period from April to June.
Underlying or operating profit soared by 62.2% to 1.145 billion euros, while gross premium income declined by 7.4% to 11.856 billion euros.
Chief executive Nikolaus von Bomhard said he was "satisfied with the result" and "despite the difficult business environment ... was optimistic about achieving the profit target of 3.0 billion euros for the year."
In terms of gross premium income, Munich Re is pencilling in a full-year total of 48 billion euros, the statement said.
Swiss Re posts strong quarterly profit
Swiss Re has announced its net profit rose by 2.0% to $802 million (600 million euros) in the second quarter.
The figure fell short of a consensus forecast by analysts polled by Swiss financial newswire AWP, who had tipped the group to make an average of $894 million.
Premiums rose by 11 percent to $7.5 billion, Swiss Re said, in a statement.
Gen Re new appointments
Damien Leary has been appointed property/casualty manager for Australia and New Zealand and Rainer Schurmann will take on the role of property/casualty manager for Asia.
These newly created roles will report to Pietro Toffanello, who is also managing director of general reinsurance Australia.
Andrew Flitcroft has been appointed the role of deputy property/casualty regional manager.
And Tobias Pfau has been named regional chief treaty underwriter, with responsibility for the underwriting of Gen Re's treaty business in Asia Pacific.