Munich Re sees net profit dive in Q1 | Insurance Business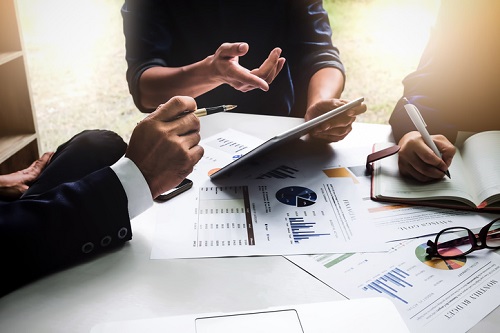 Global reinsurance giant Munich Re has taken a near 25% hit to its net profit in the first quarter (Q1) of 2019, bringing in €633 million (about NZ$1.07 billion), down from €827 million (about NZ$1.4 billion) in the same period last year.
The firm has attributed the drop to "higher basic losses and greater expenditure for claims from previous years," battering its bottom line. It had to pay out €267 million for losses from Typhoon Jebi, which struck Japan in September last year, causing 11 deaths. This was the largest expenditure for major losses in the quarter, which amounted to €479 million, up from €62 million the year prior.
Munich Re's reinsurance business contributed €548 million (down from €750 million) to the consolidated Q1 result. Compared to the same quarter last year, gross premiums written rose by 2.4% to €8.38 billion, up from €8.18 billion. The property-casualty reinsurance business contributed €420 million to that result. The unit achieved a premium volume increase, but experienced a decline in its combined ratio, reporting 97.9%, compared to 88.6% last year.
The firm's direct ERGO field of business brought in €85 million in Q1, a slight increase from €77 million the prior year. Munich Re released a statement saying: "The main reasons for this segment's good result were the realisation of investments for financing the additional interest reserve and a good technical result in health insurance."
At the April 01 renewals, Munich Re saw prices rise by 1.4%, enabling the reinsurer to grow organically for the sixth renewal-round running. The reinsurer's premium volume rose by 10.3% to approximately €1.8 billion, and the firm made the most of growth opportunities in emerging markets like India and Japan, which together account for a third of Munich Re's renewed business in April.
Despite the Q1 drop in net profit, Munich Re chief financial officer, Christoph Jurecka remains positive and said the company had "a good first quarter".
He said: "Munich Re continues to grow organically in its core business of property-casualty reinsurance. The April renewals were the sixth consecutive round of renewals in which we're able to expand our business robustly in some areas. Prices for reinsurance coverage have continued to rise following the high losses in previous years. In primary insurance, the implementation of the ERGO Strategy Program is making good progress."