Mutual faces off highest claims cost in its history | Insurance Business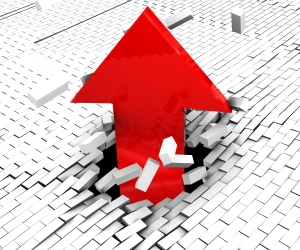 Farmers Mutual Group (FMG) has responded to around $26 million more in claims according to its latest end of year financial results.
The mutual insurer said it was the highest claims cost it had experienced in its entire 111-year history, and which had risen from $103 million to $129 million.
FMG finished the year to 31 March 2016 with an overall tax profit of $5.3 million and in addition, capital reserves were up $5 million to $229 million with premium income rising $16 million to $225 million.
FMG CEO
Chris Black
said given the year that some in the rural sector had faced, coupled with a very competitive insurance market, the Mutual had performed 'very well' over the last 12 months.
"Being there for clients when it counts is what being a mutual is all about. Across the business there are a number of examples of how we've achieved that this year – claims being one of them.
"It's the highest claims cost FMG has experienced in its 111-year history and shows clients that claims, and our responsibility to honour them, is one of the main reasons we're here," he said.
Black said there was no one single factor behind the increase, which was mainly down to more frost, flood, house fire and vehicle claims.
"While a one off spike like this may seem problematic, it is in fact something we anticipate from time to time and are well placed to absorb given our strong capital base and long term approach to managing the Mutual. In short, we're here for the long haul," Black said.
He signalled other notable milestones for FMG, which included an increase in client satisfaction, which rose slightly to 92%; the joint launch of the rural wellbeing program Farmstrong, which had exceeded expectations in its first year; and FMG's return to sponsor the New Zealand Young Farmer of the Year contest.
FMG had also been named New Zealand's best large workplace and New Zealand's Co-operative Business of the Year.
"When we look at all the moving parts within the business we can see that while our profit was down on last year it's still been a very successful and rewarding year for the Mutual," Black said.
Related stories:
Three insurance companies shortlisted for NZ's best workplace
Mutual insurers' advantage in industry's digital transformation