Mutuals FMG/MAS set bar for customer satisfaction – but industry criticised | Insurance Business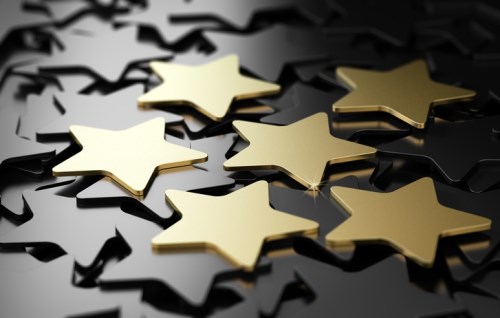 Consumer NZ has awarded Medical Assurance Society (MAS) and FMG Insurance the 2016 People's Choice awards for insurance and held them up as an example of how to achieve customer satisfaction.
However, while praising their performance, Consumer NZ renewed its call to the wider industry to improve transparency for consumers in the insurance market, criticising the fact that some insurance policy documents can run to 40 pages or more.
Consumer NZ general manager Derek Bonnar said: "This makes it difficult for the average consumer to compare policies and features.
"We think insurers should be required to provide a simple, one-page summary of core policy features to make it easier for consumers to compare."
Bonnar added: "Ninety-one per cent of respondents agreed."
The organisation first made the call last month when they released the results of the survey, with CEO Sue Chetwin saying a summary would also help to highlight the most marketable benefits of a policy.
However, Insurance Council of New Zealand (ICNZ) legal counsel
Nick Mereu disagreed with that idea
.
"We say that the one-pager Sue recommends, we don't think it's effective disclosure," he told
Insurance Business
at the time.
"The industry and government and regulators in Australia have tried it and it's just simply not effective to try and condense all of that policy wording, all of which is important, into a one-page document."
He also said other steps had been taken to aid consumers, such as the requirement under the Fair Insurance Code to get plain English policy wording for consumers.
Meanwhile, Consumer NZ singled out MAS in particular for its strong performance, having picked up the award across four insurance categories – house, contents, car and life.
FMG was a joint winner with MAS in the house insurance category.
The winners were found through an analysis of Consumer NZ surveys, with the general insurance survey garnering responses from more than 8,000 Consumer NZ members who rated the service they received from their insurance provider.
Bonnar said a business or brand must be a standout performer for customer satisfaction to receive the People's Choice award.
It was particularly impressive since consumers often viewed insurance as a 'grudge purchase', he said.
"MAS achieved an average overall satisfaction rating of 82% in the home insurance category, 87% for contents insurance, 86% for car insurance and 70% for life insurance," he said.
"FMG achieved 77% in the home insurance category.
"MAS and FMG have set a high bar in terms of customer satisfaction and we congratulate them on an outstanding achievement."
MAS CEO Martin Stokes was delighted with the result.
"This is a fantastic result and I couldn't be prouder of the team. As a mutual insurer our purpose is quite simple – we exist to protect what matters in our members' lives.
"Our people look to deliver on that by providing the very best service they can every day."
He added: "We also appreciate our members' expectations don't stand still, and we are constantly looking to improve their experience."
FMG chief client, marketing and human resources officer Andrea Brunner said it was a result all FMG staff would be delighted with.
"As a mutual insurer, we pride ourselves on providing clients with outstanding day-to-day service and support, so it's very rewarding to get feedback from our clients that we are meeting their expectations," she said.
"It's recognition every employee at FMG will take a great sense of pride in achieving as we continue to deliver advice-led insurance to clients across the country."
Related stories:
Consumer body's fairness call to insurance sector
Insurance industry listed on Consumer NZ list of shame
Consumer group to be comparison site moderator?